Chanel Coco Mademoiselle Eau De Parfum is the best selling perfume at the moment, and has been for many many years. I remember working in a perfume shop and for the week's before Christmas there would be a constant stream of people asking for Chanel Coco Mademoiselle. There are a number of different versions of Chanel Coco Mademoiselle, this article explains the difference between them.
Coco Mademoiselle Eau de Parfum
---
The original Chanel Coco Mademoiselle Eau De Parfum was launched in 2001.
The fragrance is a classic chypre scent; this is a particular fragrance category where there is a rose heart, patchouli or mossy base and a citrus top. This combination makes Coco Mademoiselle a really classic and elegant fragrance which has a cosy feel to it.
It's a perfume that I have worn in the past and one my mum wears now. It's soft and feminine but still has lasting power and projection.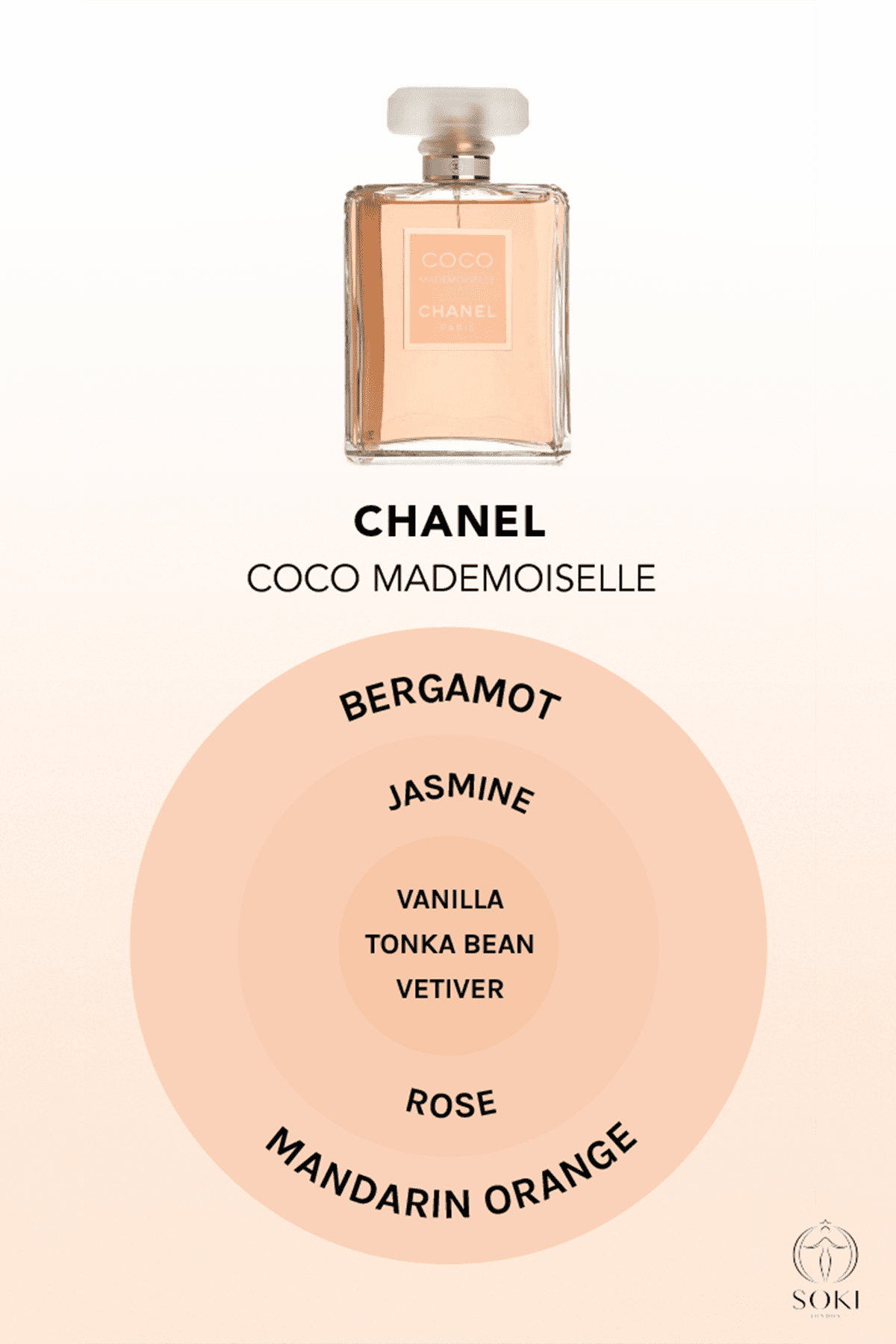 Coco Mademoiselle Eau De Toilette
---
Coco Mademoiselle Eau de Toilette lets the citrus notes come through in a more dominant way then with the Eau de Parfum. In the first few minutes I really notice the scent of lemons, oranges and grapefruits. As the fragrance develops the signature delicate rose and patchouli notes emerge; they're slightly softer than in the original but fundamentally this is a lighter version of the Eau de Parfum, not a new fragrance.
Coco Mademoiselle Eau De Parfum Intense
---
In 2018 Chanel launched a surprise new edition to the Coco Mademoiselle Range with their Chanel Coco Mademoiselle Eau De Parfum Intense.
This one is my favourite from the range because it's essentially the original Eau De Parfum but with some warmer tonka bean notes added. This allows the patchouli to be the star of the show, with the rose less dominant than in the original.
The fragrance feels a bit stronger and tends to last longer than the Eau De Parfum too; as a result its my top recommendation from the Coco Mademoiselle range.
Coco Mademoiselle L'eau Privée
---
In 2020 Chanel added an unusual addition to the Coco Mademoiselle range with the launch of Chanel Coco Mademoiselle L'Eau Privée. The idea behind this fragrance is that it's something you wear in the evening or for nighttime…events. It's much lighter than the others in the line and fades pretty quickly.
Personally, I do think it can be quite comforting to wear a warm fragrance to bed, especially on a cold winter night. However, it does feel particularly decedent to purchase a Chanel fragrance to wear when you're not even conscious. My recommendation is to go for Coco Mademoiselle L'Eau Privée only if you are an existing fan of the range, and are looking for a light nighttime fragrance. If you're looking to layer or add to the perfume, I think you'd be better going for one of the Coco Mademoiselle complimentary body products.