With hundreds of new fragrance releases every year it's hard to know where to start when it comes to picking a new scent. This article outlines the top ten best selling perfumes, explains what each smells like and where to get them.
10. Giorgio Armani Si
---
Whenever I wear Giorgio Armani Si I always get compliments. This feminine patchouli fragrance is great for lasting and can be worn any time of the year, day or night. I'm not suprised to see this in the top 10 best selling perfumes, though I had expected it to perhaps be in the top 5! In 2021, a new Giorgio Armani Si Intense was launched. Si Intense quickly became my one of my favourite fragrances. It has the patchouli of the original but with an added cassis note (blackcurrant) which is right up my alley! I personally think this is verger than the original Si Eau de Parfum and definitely recommend checking it out.
9. Dior J'adore
---
A surprise perfume for me on the top 10 best selling list, J'adore was very popular about 15 years ago, but I hadn't realised it was still a best seller. It's a classic lily fragrance with a fresh melon in the top night. Pretty and inoffensive, I'd recommend it for during the day and spring/summer.
8. Tom Ford Black Orchid
---
Tom Ford took the perfume market by storm with the launch of Black Orchid. There was a period of time when everyone seemed to be wearing it, and those that weren't wanted it. In a way it became what YSL's Opium was to the 80s. Black Orchid is a deep, spicy and sexy fragrance, as the black bottle and banding would suggest. The unusual perfume note of truffle mixes well with a chocolate note to make a slightly sweet but very rich base. Not one for the faint-hearted, lovers of spicy perfumes should try this fragrance.
7. Viktor & Rolf Flowerbomb
---
If you aren't familiar with the scent of Viktor & Rolf's Flowerbomb, you probably will have smelt it on someone without realising. Loved by millennials, and in classic millennial pink, this is the ultimate patchouli fragrance of the 2010s. This is one of the best designer fragrances for lasting power – along with the patchouli there is a good dose of jasmine, rose and a pretty orchid note which make the fragrance super feminine, but also a bit of a power fragrance. Often you can find Flowerbomb discounted as it's been out for a while, so it can be a great value for money purchase if you're looking for something which lasts all day.
6. Carolina Herrera Good Girl
---
One of the newer releases to make it on the top 10 Best Seller's list, Good Girl's iconic bottle has made it an instantly recognisable feature of any perfume counter. The original Good Girl Eau de Parfum is a sexy night time fragrance, ideal for date nights or going 'out-out'. A sweet vanilla, almond and tonic bean help the base of the fragrance last, and the tuberose and jasmine in the heart make this an undeniably feminine perfume.
My article explaining the difference between the different perfumes in the Good Girl range.
5. Miss Dior
---
One of my personal favourite fragrance ranges, the Miss Dior perfumes come in five different rosey scents. I have an article explaining the difference between them all.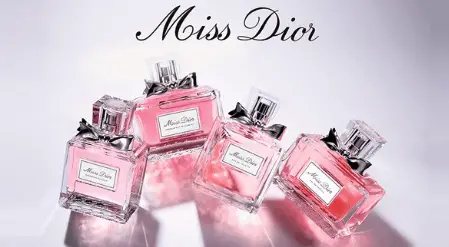 4. Yves Saint Laurent Black Opium
---
With a similar feel to Carolina Herrera's Good Girl, YSL's Black Opium is another popular millennial fragrance that I often smell in bars and clubs on Friday nights.
3. Lancome La Vie Est Belle
---
One of the best perfumes on the market at the moment, La Vie Est Belle is the top seller in many countries. With a diverse range (explained in this article), there is something for everyone. The vanilla in the original, the orange blossom in La Vie Est Belle L'eclat or the coconut in the new La Vie Est Belle Soleil Cristal, demonstrates Lancôme's flexibility and ability to develop perfumes which have wide appeal.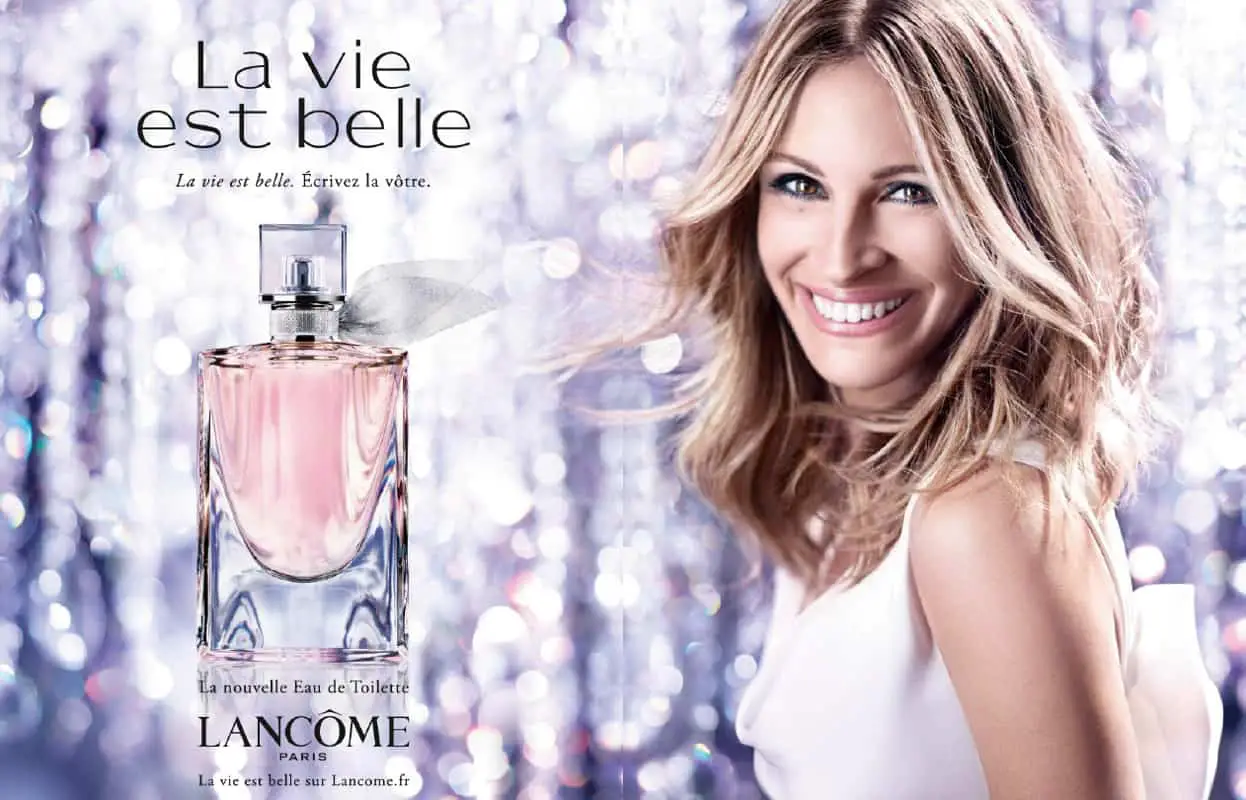 2. Chanel No 5
---
I wasn't surprised to see Chanel at the top of the best selling perfumes list, but I was surprised that Chanel No 5 was in the number 2 spot. I think it's probably the most well known fragrance in the world, but at the same time, I don't know anyone who wears it. I've reviewed the range here and even though the new Chanel No 5 L'eau is a bit more modern than the original, I personally find the fragrance notes in all of the range quite old fashioned. Aldehyde being the main note is not something we see in modern perfumes and as a result I wouldn't recommend Chanel No 5 as a blind buy.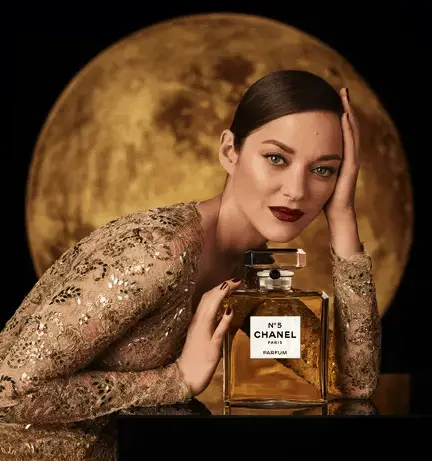 1. Chanel Coco Mademoiselle
---
Chanel Coco Mademoiselle has been a huge hit for Chanel. One of the best selling perfumes in pretty much every country on the planet, it's the perfect formula for a hit fragrance. I used to wear this as a teenager and my mum always wears this now. I do smell this on people everywhere – though it isn't a very strong fragrance, it does linger around for a good few hours.
It's a classic chore perfume – meaning it has a citrus top note which is a warm orange, a rose floral heart, and then a patchouli base. It's feminine, classy and sophisticated and definitely a safe blind buy.