In the realm of perfumery, there are few fragrances as iconic and alluring as Guerlain's Shalimar. Since its inception in the 1920s, Shalimar has held an unparalleled place in the world of scents, captivating generations with its sensual and timeless aura.
In this comprehensive guide, I invite you to embark on a journey through the captivating history and diverse variations of the Guerlain Shalimar perfume range. From the enchanting tale of its creation to the innovative reinterpretations that pay homage to its legacy, we will unravel the layers of mystery and allure that have made Shalimar a true masterpiece in the art of fragrance.
Whether you are a dedicated perfume collector, a history enthusiast tracing the evolution of iconic scents, or simply someone captivated by the magic of fragrance, this guide promises to be your ultimate companion. I will delve into the aromatic ingredients that give Shalimar its distinctive character, explore the inspirations drawn from the opulent East, and guide you through the rich tapestry of emotions that each Shalimar variation evokes.
| Perfume | First Release | Fragrance Notes |
| --- | --- | --- |
| Guerlain Shalimar Eau De Parfum | 1990 | Bergamot, Iris, Patchouli, Vanilla |
| Guerlain Shalimar Eau De Toilette | 1925 | Bergamot, Iris, Rose, Vanilla |
| Guerlain Shalimar Parfum | 1925 | Floral Noes, Rose, Jasmine, Iris, Vanilla |
| Guerlain Shalimar Cologne | 1925 | Incense, Leather,Lemon, cedar, Sandalwood,Rose |
| Guerlain Eau De Shalimar | 2008 | Lime, Bergamot, vanilla, Iris,Resin |
| Guerlain Shalimar Souffle | 2014 | Orange Blossom,Lemon, White Musk |
| Guerlain Shalimar Souffle Intense | 2017 | Lemon, Orange,Jasmine, Musk, Indian Vanilla |
| Guerlain Shalimar Souffle de Lumiere | 2018 | Calabrian Bergamot, Italian Jasmine,Vanilla,Benzoin |
| Guerlain Shalimar Souffle d'orange | 2019 | Mandarin Orange, Neroli, Orange Blossom |
| Guerlain Shalimar Initial | 2011 | Orange, Patchouli, Green Notes, Caramel |
In the UK I recommend getting the Shalimar range from LOOKFANTASTIC where you can get 21% off using discount code LFTFSOKI. In the US, the range can be found at good prices at Walmart.
The history of Guerlain's Shalimar
---
The history of Guerlain's Shalimar perfume is a tale of elegance, romance, and artistic innovation that spans nearly a century. Shalimar, created by Jacques Guerlain, was introduced to the world in 1925 and quickly became an iconic fragrance that has left an indelible mark on the world of perfumery.
The inspiration for Shalimar traces back to the enchanting love story between Emperor Shah Jahan and his beloved wife Mumtaz Mahal. The grandeur of the Taj Mahal and the rich cultural heritage of India served as the muse for Jacques Guerlain's olfactory masterpiece. The name "Shalimar" itself is derived from the "Gardens of Shalimar," a Persian term that means "abode of love."
Jacques Guerlain was known for his innovative use of materials and his ability to create harmonious blends. Shalimar was groundbreaking in its time due to its bold use of vanillin, a synthetic molecule that imparts a smooth and creamy vanilla-like scent. This innovation set Shalimar apart from other perfumes of its era, creating a unique and captivating aura.
In addition to its iconic fragrance, Shalimar's elegant bottle design also contributes to its allure. The classic flacon is reminiscent of an oriental fan, with its deep blue colour symbolising the night sky over the gardens of Shalimar.
Guerlain Shalimar Eau De Parfum
---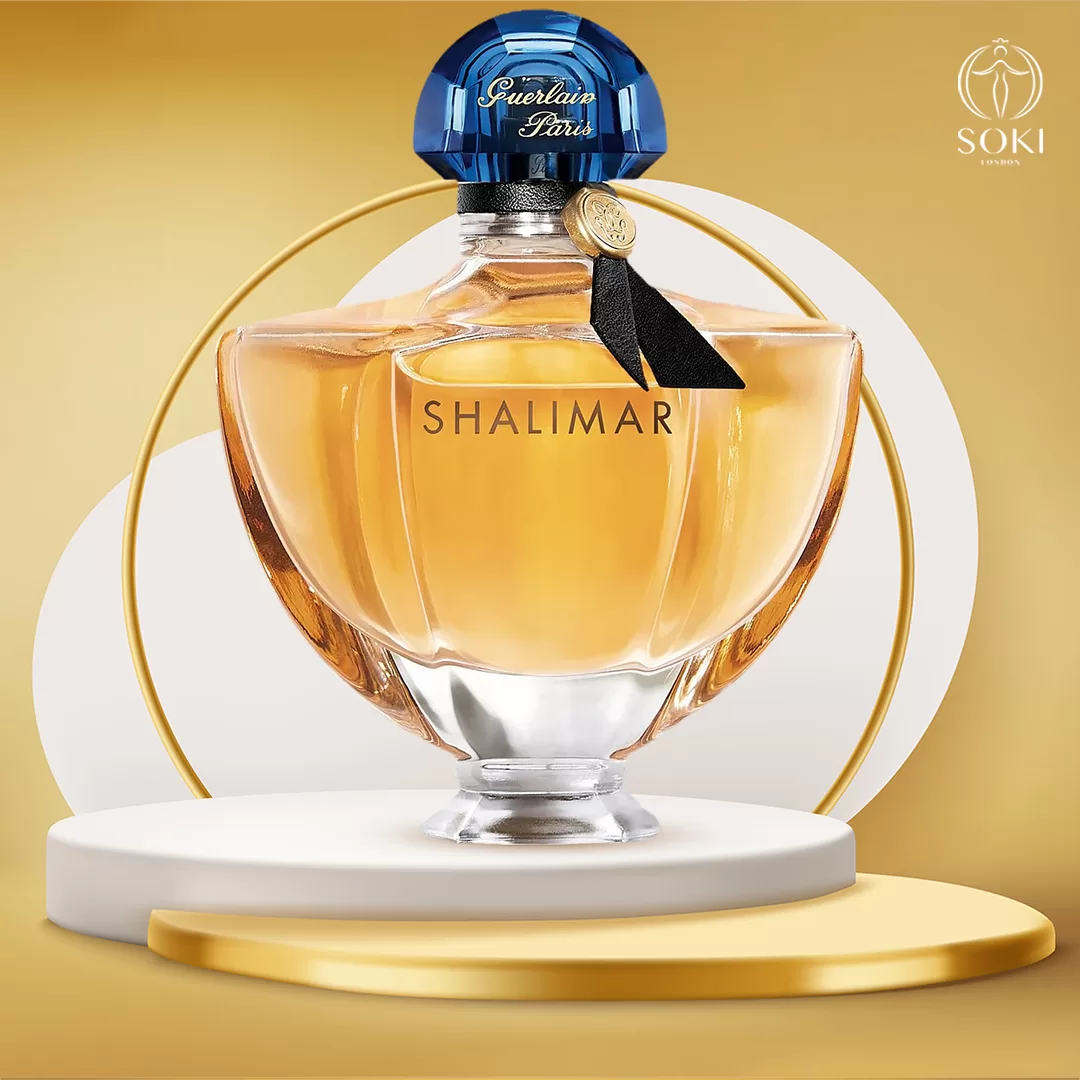 Shalimar Eau de Parfum is a timeless scent by Guerlain, with a strong incense and vanilla blend it is one of the best selling perfumes of all time. Its opening bursts with refreshing citrus with jasmine and rose. The base is a hypnotic blend of vanilla and resinous tonka bean, inciting a sense of oriental allure. Its rich, bold profile makes it an ideal fragrance for evening wear. It is a perfect fit if you are finding a signature scent. Encased in a beautiful flacon, this perfume has a commendable longevity and moderate sillage, creating a captivating aura that lingers.
Guerlain Shalimar Eau De Toilette
---
Shalimar Eau de Toilette by Guerlain is a lighter, fresher version of its more opulent Eau de Parfum counterpart. This one doesn't have incense hence making it much more floral. Opening with a sparkling citrus zest the base blends tonka bean and vanilla into a tantalising dry down. While maintaining an oriental charm, the EDT is subtler, perfect for daily wear. It's still sensual but whispers rather than shouts. This iconic flacon is as elegant as ever. Longevity and sillage are slightly more restrained compared to the EDP, but this makes the EDT even more wearable. I prefer this over the EDP due to less intensity but both are equally beautiful.
Guerlain Shalimar Parfum
---
Shalimar Parfum by Guerlain is the original Shalimar scent in a very concentrated form. Interestingly, this flacon doesn't have the incense note either, rather the vanilla is the main note. It is at its core, a sumptuous blend of vanilla and tonka bean that exudes an intoxicating, oriental appeal. This version's sillage and longevity are truly outstanding, making for a lasting impression. But, I should warn you this is not similar to the original Eau De Parfum at all.
Guerlain Shalimar Cologne
---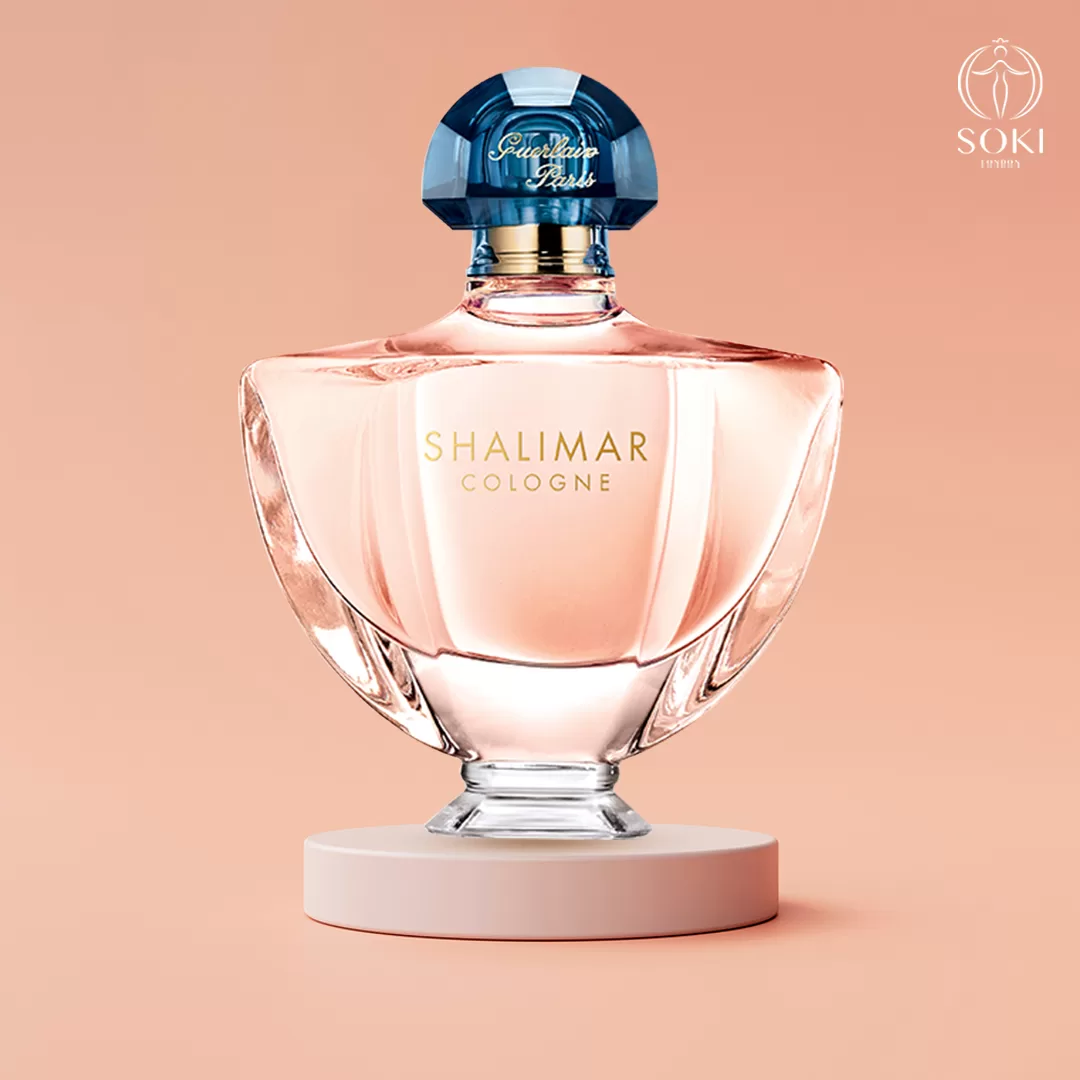 Shalimar Cologne by Guerlain is a luminous interpretation of the classic scent. With a vivacious burst of bergamot and lemon, it introduces a softer floral heart where jasmine and rose gently entwine. The familiar base of vanilla and tonka bean lends an oriental warmth, but lighter and more transparent in this rendition. This fragrance exudes a sense of refined freshness, making it a versatile choice for both day and night. Despite its cologne classification, it offers impressive longevity and moderate sillage. Housed in Guerlain's characteristic flacon, Shalimar Cologne is a more casual, easy-going exploration of the classic Shalimar universe.
Guerlain Eau De Shalimar
---
Shalimar Eau De Shalimar by Guerlain is one of the recent releases infused with lots of fresh citrus notes. It has the original oriental vanilla of the Shamilar blended beautifully with bergamot, lime jasmine and other floral notes. it is a lighter version of Shalimar Cologne. This will be loved by gourmand lovers and floral lovers alike. The jasmine, vanilla and resin in here really do echo back to the original Eau De Parfum
Guerlain Shalimar Souffle
---
Shalimar Souffle by Guerlain is a reinterpretation of the classic Shalimar, infused with a modern, light-hearted charm. The top notes of bergamot and lemon are bright and invigorating, leading to a floral heart of jasmine and orange blossom that exudes an intoxicating sweetness. The base pairs vanilla and white musk, resulting in a soft, dreamy drydown. It's less oriental and more powdery, a luminous, almost ethereal version of its legendary predecessor. The longevity is moderate and the sillage is soft, embodying its 'souffle' designation. Housed in a variant of the iconic flacon, Shalimar Souffle offers a fresh, contemporary take on a classic.
Walmart, and LOOKFANTASTIC.
Guerlain Shalimar Souffle Intense
---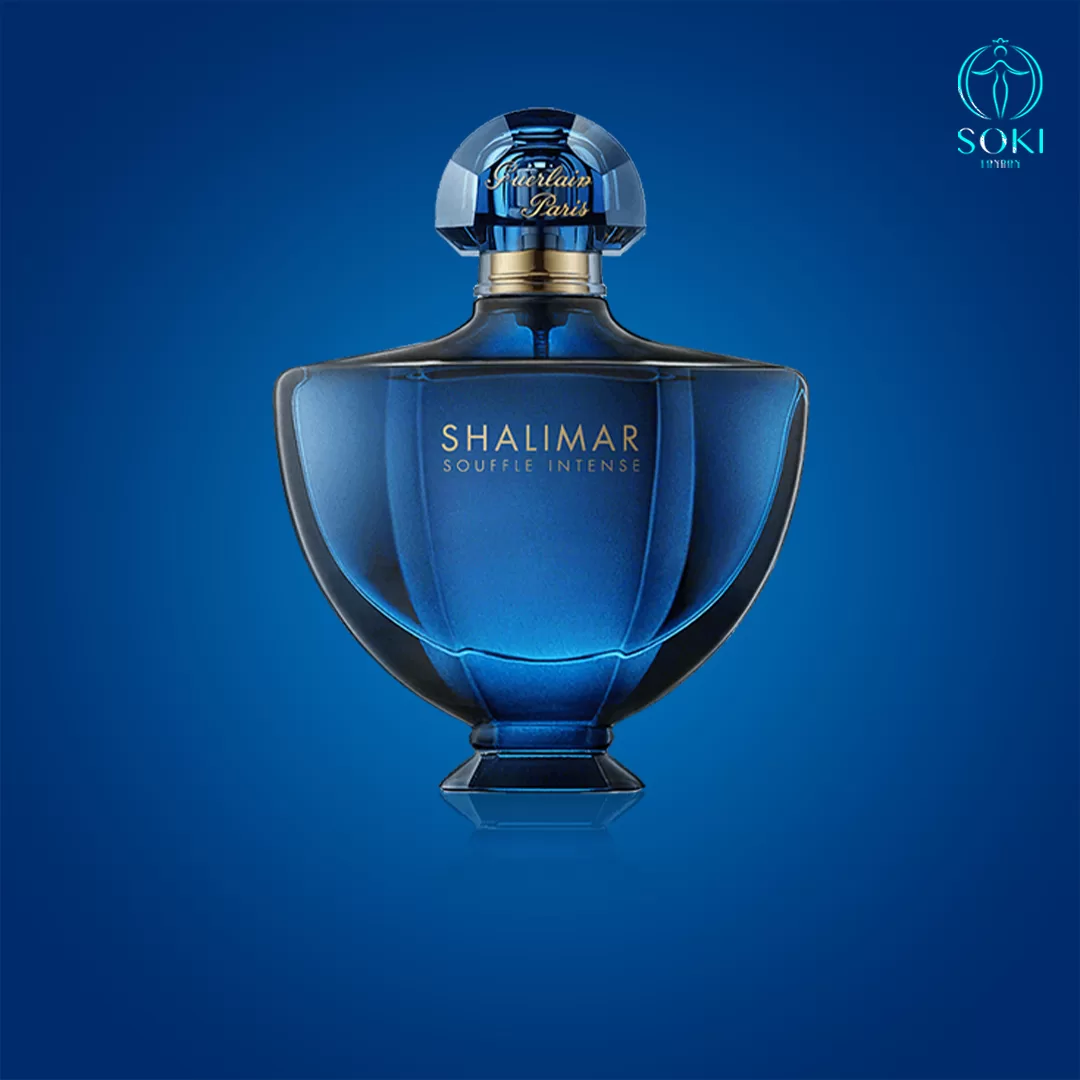 Shalimar Souffle Intense by Guerlain is a richly sensual rendition of the lighter Shalimar Souffle. This is more oriental and truer to the original releases. It opens with a delightful notes of citrus, followed by a lush heart of jasmine and orange blossom. The base of this fragrance is a powerful embrace of vanilla and white musk, enhanced with a touch of sandalwood. The effect is an amplified, deeper version of its predecessor – more decadent and remarkably seductive. Its sillage is impactful and its longevity commendable. Encased in the iconic Shalimar flacon, Shalimar Souffle Intense is a bold reinterpretation of the classic, enchanting with its amplified depth and warmth.
Shalimar Souffle de Lumiere
---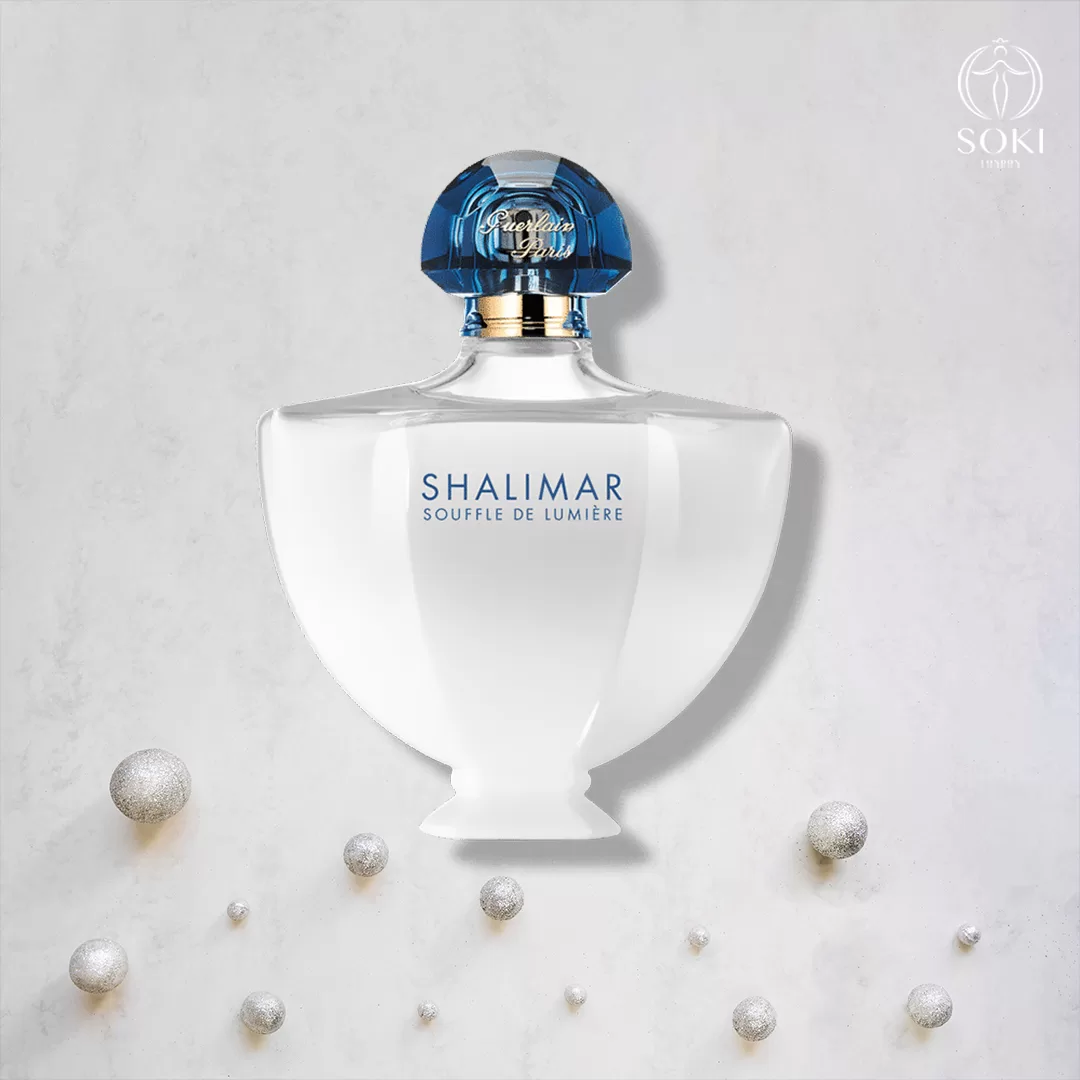 Shalimar Souffle de Lumiere by Guerlain is an sparkling zesty blend of bergamot and lemon, underpinned by a sensual heart of jasmine and ylang-ylang. It's not too different from the original souffle but still is beautiful blend of benzoin and white musk with a tantalising hint of vanilla. The result is a luminous, radiant version of Shalimar, less opulent but equally captivating. It has a sunny quality, befitting of its 'Lumiere' tag, and is softer on the sillage, with a pleasant, lasting longevity. The bottle echoes the classic Shalimar design.
 Shalimar Souffle d'Oranger
---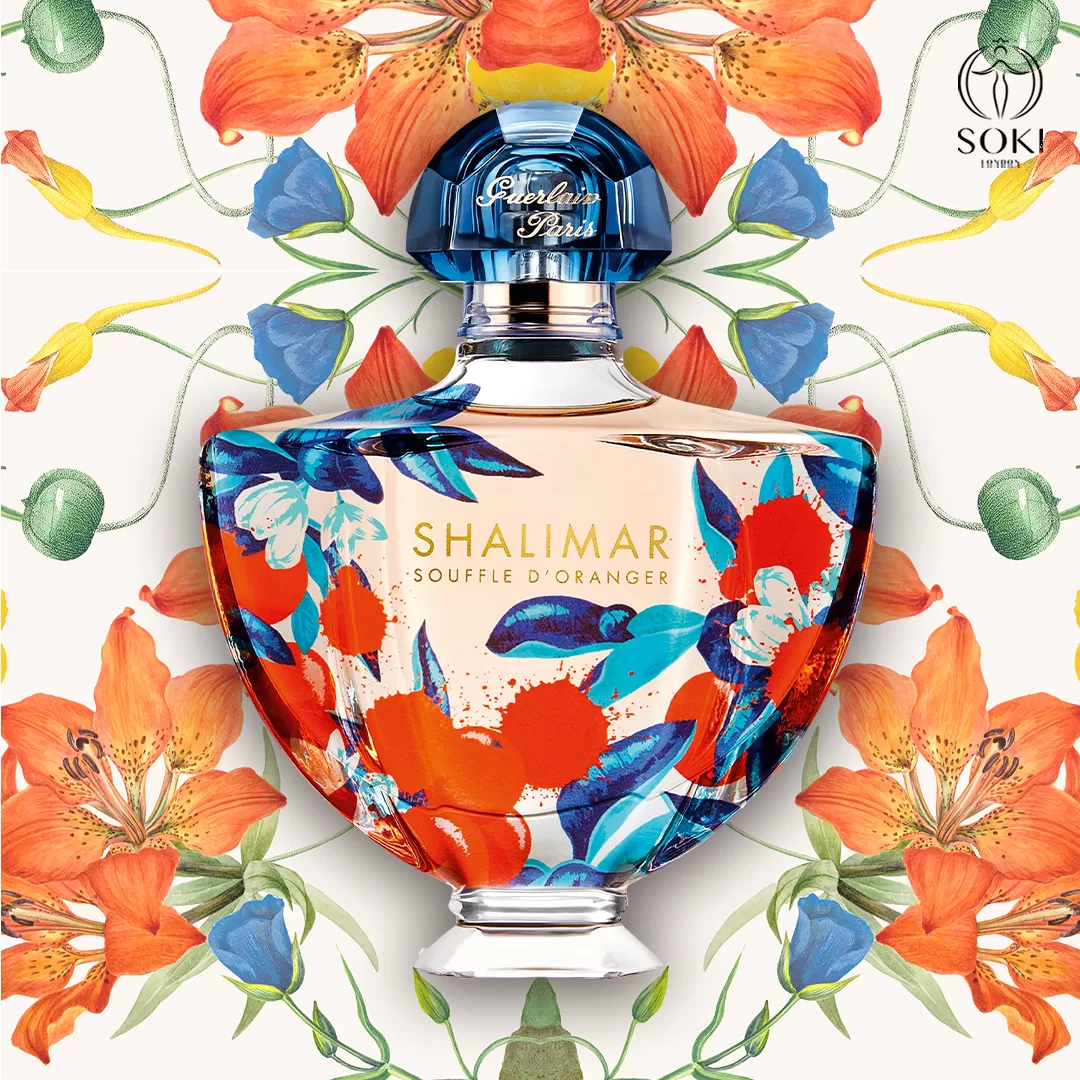 Shalimar Souffle d'Oranger is as the name suggests is a orange based product, the packaging of the bottle is really beautiful. This is hands down my favourite of the range. It has neroli, orange, bergamot and in the complete dry down you can smell the signature vanilla of Shalimar. Overall this is a definite blind buy for orange note lovers like me and perfect for summers!
Shalimar Initial
---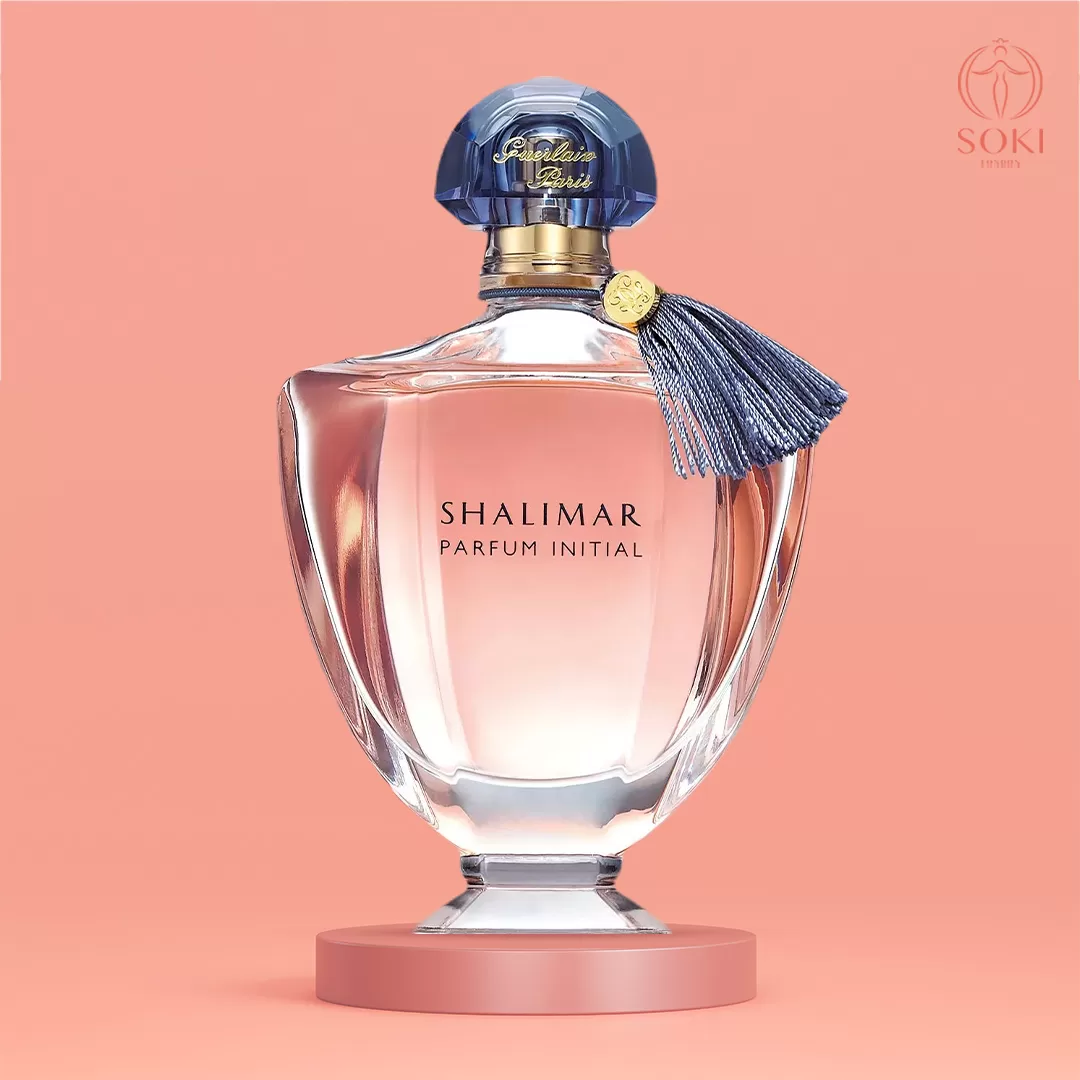 Shalimar Parfum Initial by Guerlain is a modern, youthful spin on the iconic Shalimar, containing sharp spicy notes a opposed to classic incense. When I was working selling perfumes, this was not popular. Its opening has zesty notes of bergamot and orange, leading to a floral heart where iris and rose shine alongside a hint of jasmine. It also has a lot or iris and other floral notes in, and fails to retain the DNA of the iconic original Shalimar. The longevity is also not as much as the original which came as a disappointment.