Orange Blossom is one of my favourite fragrance notes. For me, Orange Blossom smells like a perfect combination of feminine florals, sparkling orange and slightly sweet comforting notes. This article explains the origins of Orange Blossom, how it's harvested and extracted and list the best Orange Blossom perfumes and where to buy them.
Table of Contents
Orange Blossom Origins
---
Orange Blossom grows on the Bitter Orange tree; an evergreen tree from the Rutaceae plant family. In the wild the Bitter Orange trees can grow up to 20 feet tall, emitting a beautiful orange blossom scent all year round.
It's believed that the Bitter Orange tree is a hybrid, bred from the Pomelo and Mandarin Orange trees (the Bitter Orange itself is usually too tart to eat!).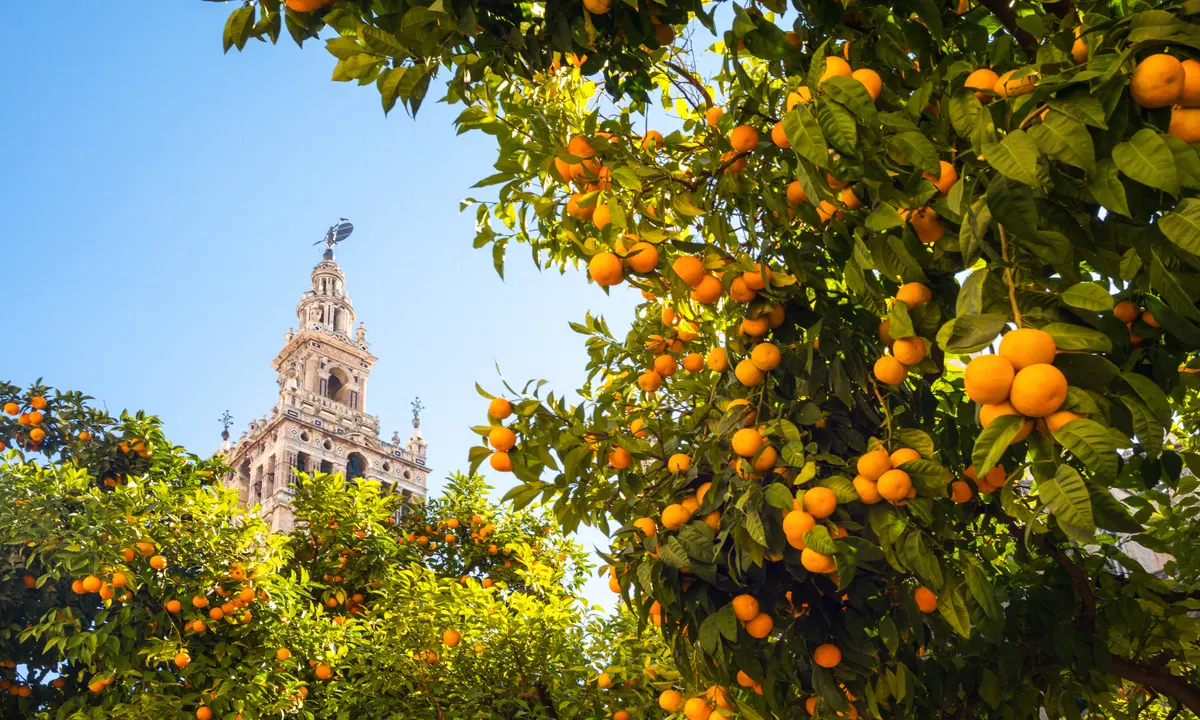 Bitter Orange trees originated in Southeast Asia and spread into Europe by 1000 AD where it has been widely grown in the Mediterranean region, particularly Spain giving it the alternative name 'Serville Orange'. In the 1500s the tree was brought to the Americas where it has grown across both America continents since.
Orange Blossom Oil Extraction
---
The Orange Blossom flowers are picked from the Bitter Orange trees at sunrise and quickly processed through solvent extraction to ensure as little of the scent is lost. About 1000 lbs of Orange Blossom produces about 1 lb of oil.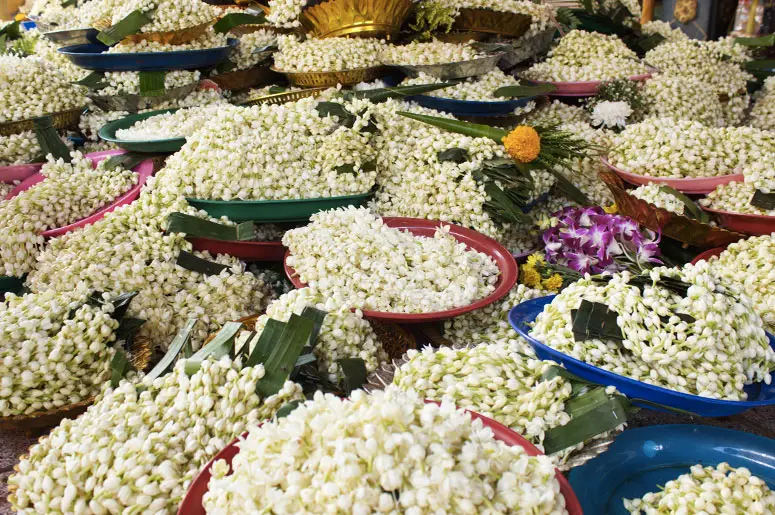 Orange Blossom vs Neroli
---
Both Orange Blossom and Neroli oil are derived from the bitter orange tree (Citrus aurantium). When steam distillation is used to extract the oil from the flowers, the oil produced is called Neroli. When's when solvent extraction is used, the by-product oil is called Orange Blossom. Neroli tends to have a green and almost spicy tone to it, whereas Orange Blossom is sweeter and more floral. Anne Marie Orsini, Princess of Nerola in Italy introduced the essence of the Bitter Orange tree into the fashionable circles of the 17th Century Italian aristocracy; as a result the scent became known as Neroli.
Orange Blossom vs African Orange Flower
---
African Orange Flower and Orange Blossom are terms that are often used interchangeably, referring to the same fragrant blossom from the bitter orange tree. However, there can be subtle distinctions in their usage depending on the context.
African Orange Flower typically refers to the blossom of the bitter orange tree when it is cultivated in Africa, particularly in North African countries such as Morocco, Tunisia, and Egypt. The term is commonly used in the perfume industry to denote the specific origin of the orange blossom oil or absolute derived from these regions. African Orange Flower oil is highly regarded for its rich, floral aroma with citrus undertones and is a popular ingredient in perfumery.
On the other hand, Orange Blossom is a more general term that encompasses the blossoms of the bitter orange tree regardless of their geographical origin. It is often used to describe the fragrant flowers grown in various parts of the world, including the Mediterranean region, California, and other areas where bitter orange trees are cultivated. Orange Blossom oil or absolute derived from these blossoms shares similar characteristics with African Orange Flower oil, featuring a sweet, floral aroma with citrus notes.
In essence, both African Orange Flower and Orange Blossom refer to the same fragrant blossom of the bitter orange tree, but the term African Orange Flower specifically indicates the origin of the oil or absolute derived from the blossoms cultivated in Africa. The distinction between the two terms lies primarily in their usage and geographic specificity.
Elie Saab Le Parfum
---
Elie Saab Le Parfum is one of my favourite fragrances. Its beautiful African Orange Flower scent is a rare refreshing floral which for me creates one of the classiest designer fragrances on the market.
African Orange Blossom is a sparkling scent which reminds me of champagne. This beautiful perfume note lasts well and works perfectly with the Jasmine that accompanies it in Elie Saab Le Parfum. There is a soft Patchouli undertone as well as a Honey perfume note; however I wouldn't say this was a sweet fragrance.
I recommend Elie Saab Le Parfum for any occasion. It has a romantic feel which is ideal for weddings, but wouldn't be out of place at any occasion.
Because Elie Saab Le Parfum is over ten years old now, it can usually be found discounted. I recommend AllBeauty if you're in the UK and Europe. In the US, it's harder to find, but they do have it at Walmart.
YSL Libre Eau de Toilette
---
YSL Libre Eau de Toilette is my personal favourite in the YSL perfume range.
The lavender scent that the original Libre Eau de Parfum is know for is still included in the scent mix but it's not as dominant.
Instead the Orange Blossom is allowed to be the star of the show, and this is supported by a fresh mandarin orange and bergamot. However, it is an Eau de Toilette though so don't expect it to last more than 3/4 hours.
This is definitely a day time scent, and probably best for spring/summer. It's fresher and more care-free than the other two versions of Libre (my article on the YSL Libre perfume range).
Boss Orange
---
Boss Orange is a classic 2000s fragrance which is super affordable and good for lasting. The feminine Orange Blossom note is allowed to be the star of the show. A Vanilla undertone underpins the Orange Blossom and helps bring out the warm sweetness of the note.
A fresh Red Apple scent is noticeable in the top note but this is soon taken over by the beautiful Orange Blossom.
Jean Paul Gaultier Classique Cabaret
---
Jean Paul Gaultier Classique Cabaret comes in a gorgeous sparkly bottle which really stands out on perfume shop shelves. 
Initially, there is a fresh Citron, Ginger and Orange Blossom blast which can make one feel that the perfume is going to be fresh and summery. However, as the perfume dries down a Vanilla Marshmallow emerges. 
Its quite an unusual combination which feels more modern than the original Classique and not quite as strong (though its still good for lasting!). Check out my review of the entire Jean Paul Gaultier Classique perfume range.