The Roberto Cavalli Gold Collection is an exquisite range of luxury perfumes that bring a touch of class and sophistication to any fragrance wardrobe. With a variety of scents and limited edition bottles, the Roberto Cavalli Gold Collection is sure to please even the most discerning fragrance connoisseur. This article will explore the components of the Roberto Cavalli Gold Collection, including its captivating scents, unique packaging, and alluring bottles. We'll also discuss how the Roberto Cavalli Gold Collection stands out in the luxury fragrance market and the various ways in which it can be enjoyed.
| Perfume | Release | Fragrance Notes |
| --- | --- | --- |
| Baroque Musk | 2016 | Ylang-ylang, Animalistic, Musk |
| Golden Amber | 2016 | Amber Vanilla |
| Supreme Sandal | 2016 | Sandalwood, Saffron, Honey |
| Sumptuous Rose | 2016 | Rose, Honey Sandalwood |
| Royal Iris | 2016 | Leather, Iris |
| Divine Oud | 2016 | Oud, Citrus |
| Precious Leather | 2018 | Leather, Oud, Patchouli |
| Imperial Hyacinth | 2019 | Hyacinth, Cardamom |
| Splendid Vanilla | 2019 | Vanilla, Rose |
| Velour Saffron | 2021 | Saffron, Black Pepper |
| Wild Incense | 2021 | Incense, Rose |
| Blood Iris | 2022 | Iris, Blood Orange, Turmeric |
| Noble Woods | 2022 | Cardamon, Cedar Wood |
| Frantic Rose | 2022 | Rose |
| Wood Iris | 2022 | Iris, Sandalwood |
The Roberto Cavalli Gold Collection is available at Harrods.
Table of Contents
Baroque Musk
---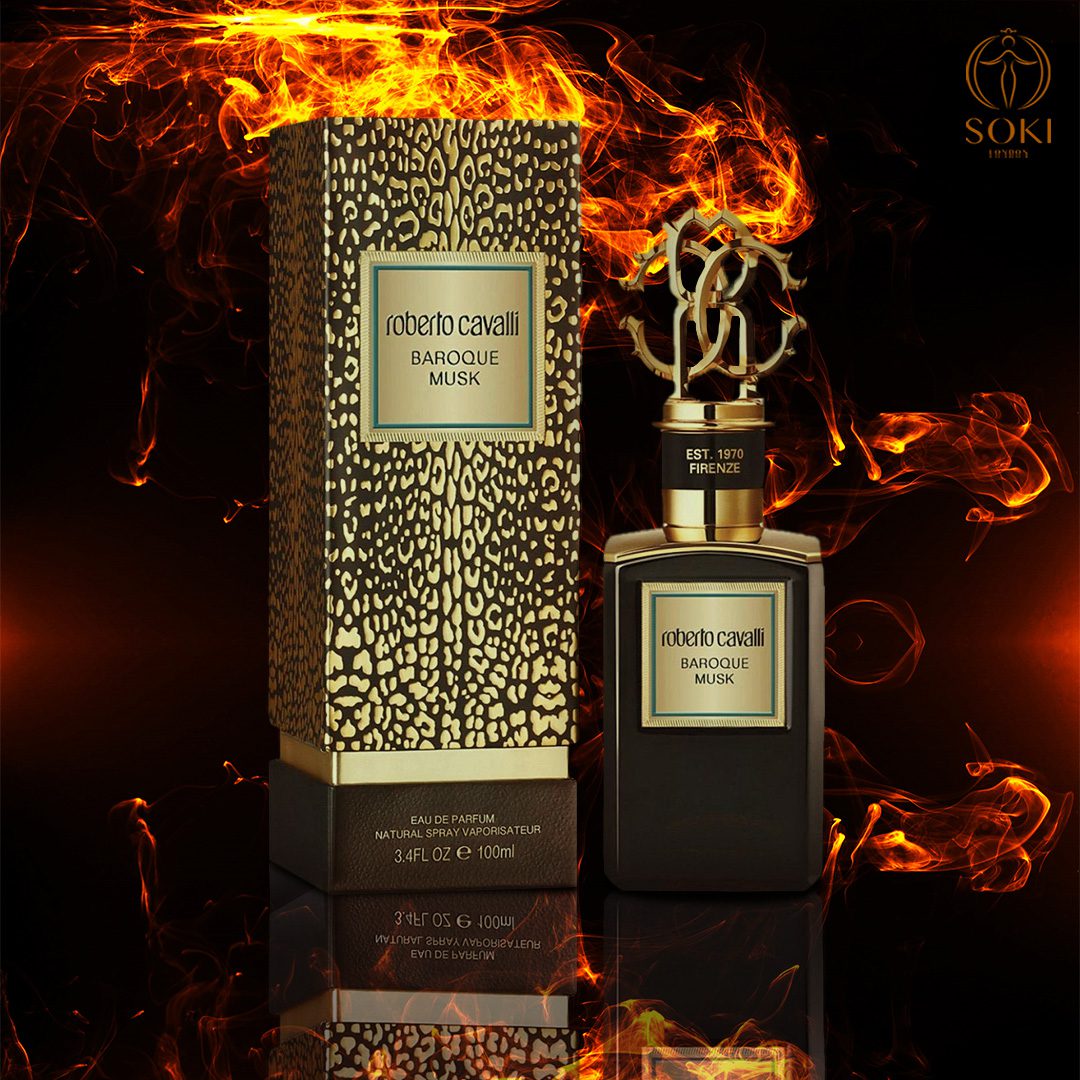 This is a warm and sensual perfume in contrast with notes of ylang-ylang and neroli. Roberto Cavalli Baroque Musk has a clean yet animalic fragrance which makes it ideal for special and formal occasions! It's a must buy for musk lovers!  The scent has a natural mush smell, not my favourite but it definitely is an interesting fragrance.
Golden Amber
---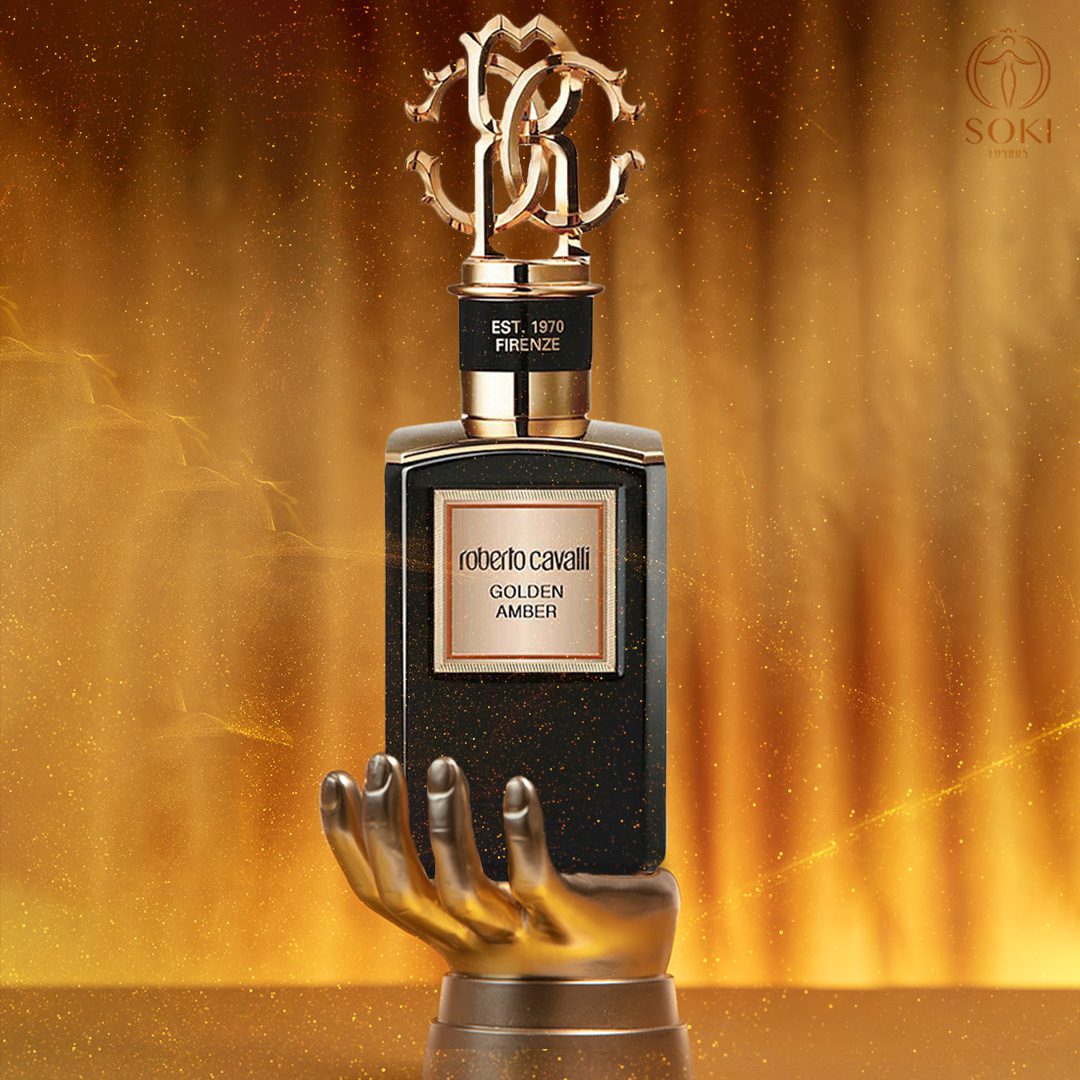 A fragrance rich in amber mixed with orientals, pear, coriander, amber and vanilla. It's long lasting but the sillage and projection aren't the best. I had a lot of expectations from this one, it's likeable but doesn't really stand out. Roberto Cavalli Golden Amber is an ideal winter perfume because it adds warmth and gentleness.
Supreme Sandal
---
Roberto Cavalli Supreme Scandal is very highly respected, it has a  beautiful fragrance. A blend of sandalwood, black vanilla, saffron and honey, has a magnetic effect on the wearer. It has a moderate sillage with pretty good longevity but the downside is that it's on the pricey end.
Sumptuous Rose
---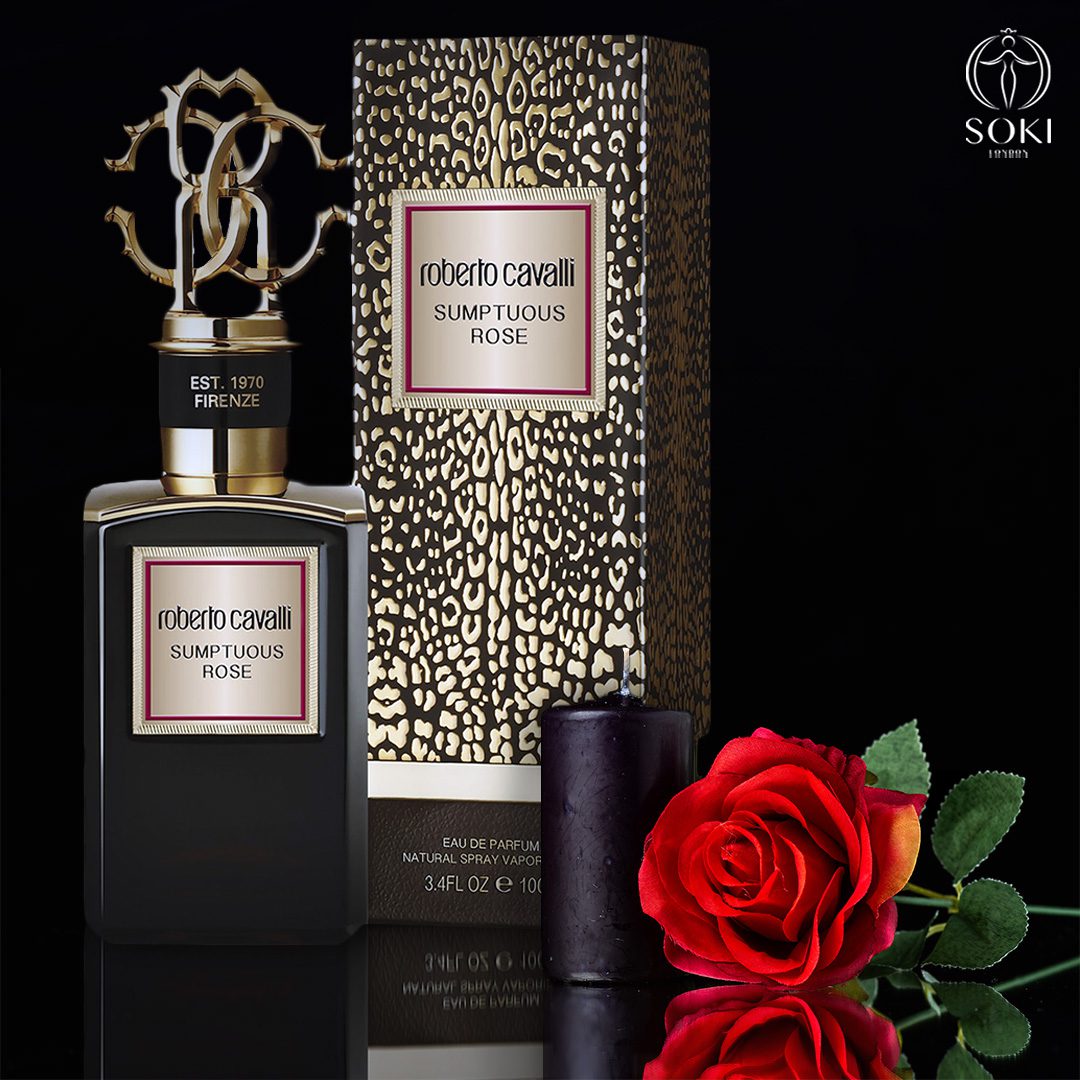 On the first spritz of Roberto Cavalli Sumptuous Rose I smell the prominent rose along with honey and sandalwood. A feminine fragrance which works well as a signature scent and everyday use. it. I think it has a likeable fragrance. It is a musky, powdery and clean fragrance. It's an amber floral fragrance dressed in a bottle that is visually appealing, an easy buy!
Royal Iris
---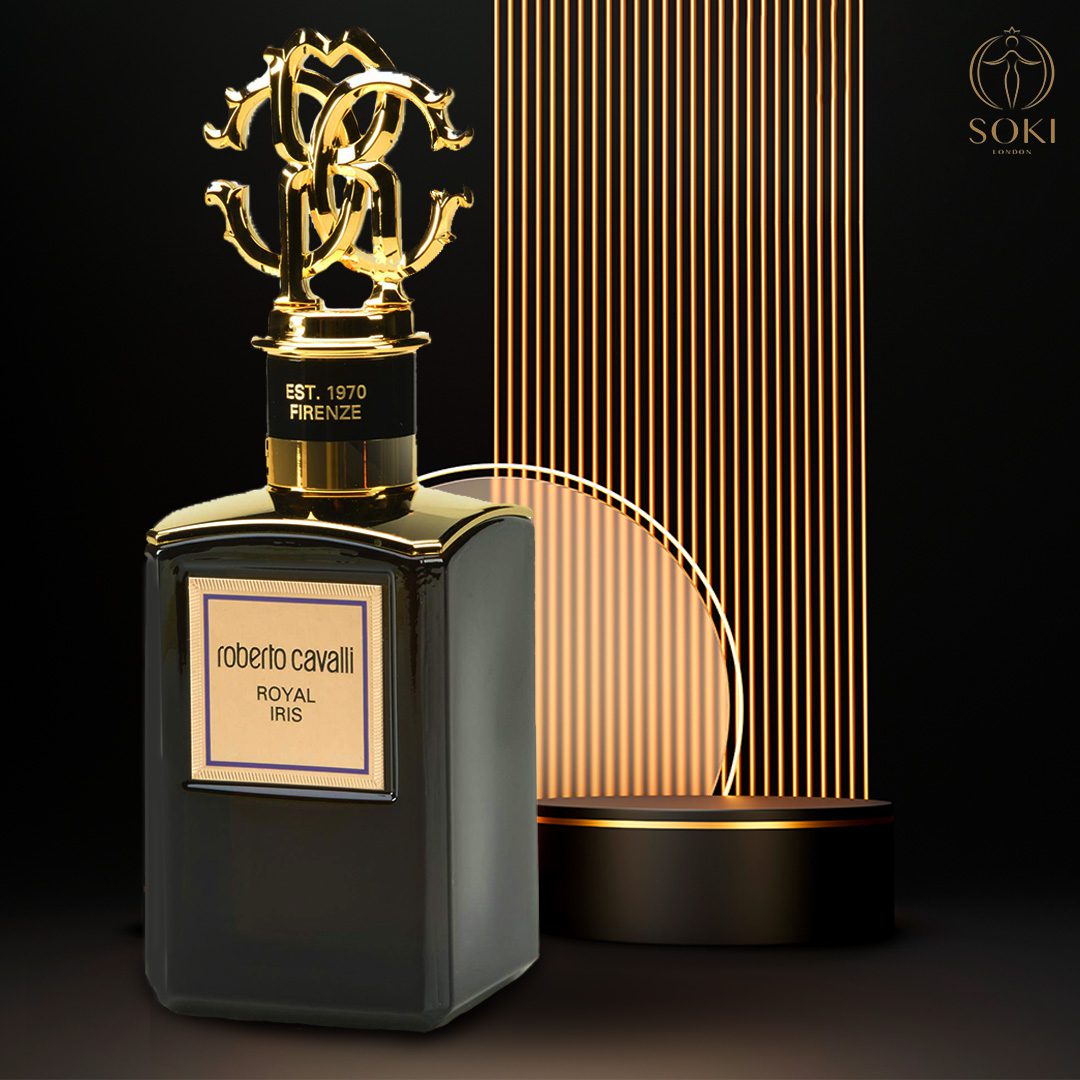 This fragrance is the epitome of elegance. It takes my senses on an unforgettable journey of refinement and luxury! The Roberto Cavalli Imperial Hyacinth bottle is opposed to the scent as it is housed in a sleek chocolate-colored glass bottle whereas the fragrance is leathery-floral. I love the soft powdery and velvety iris notes which adds to the compelling yet lasting effect of the fragrance.
Divine Oud
---
Roberto Cavalli Divine Oud is warm, woody and spicy, with a hint of sweet citrus. It has a strong but not overpowering scent that lingers for hours. It's perfect for a night out on the town, as it's sophisticated and elegant. The bottle is gorgeous, with intricate detailing and a beautiful gold cap. The price tag is a bit steep, but it's definitely worth the investment if you are an oud lover.
Precious Leather
---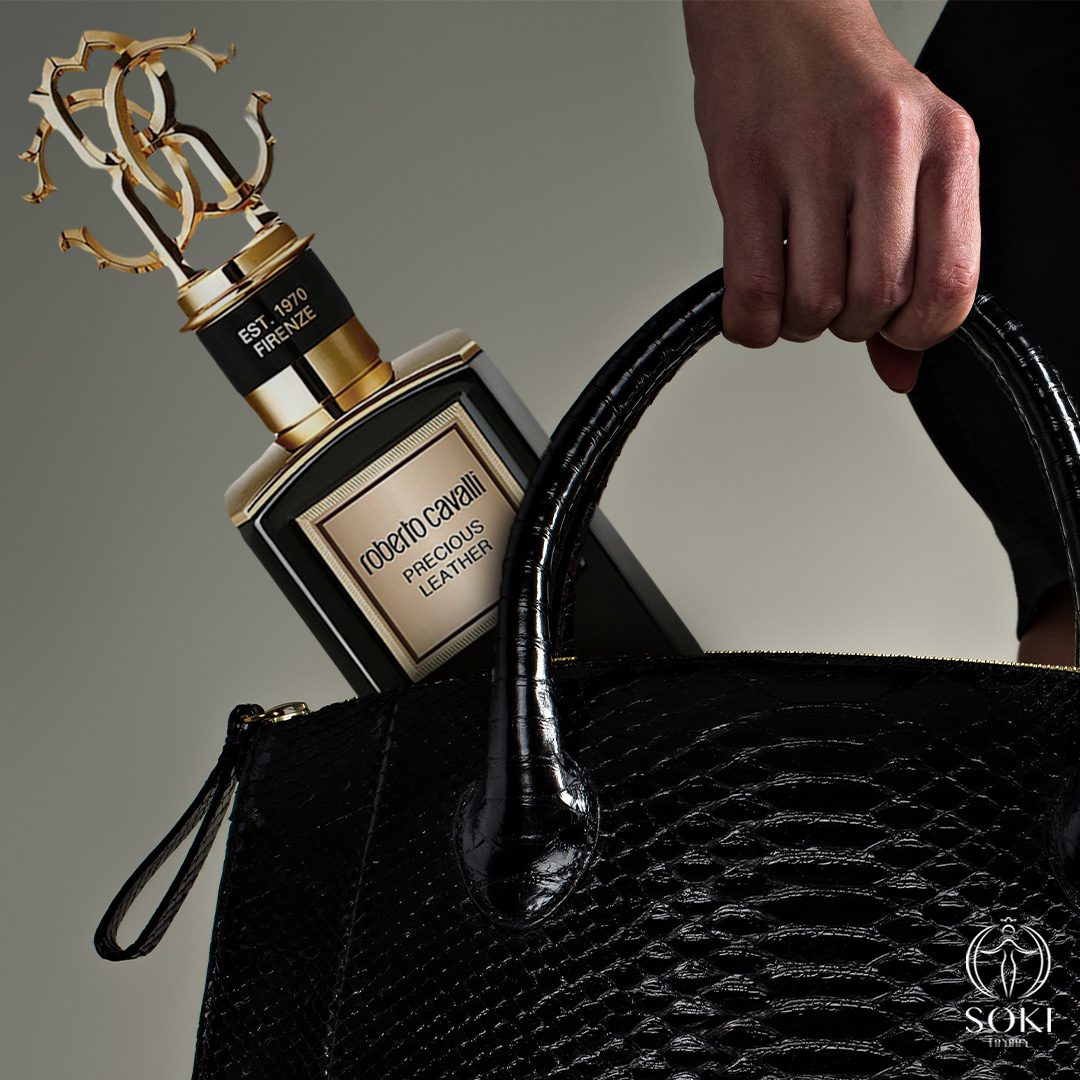 Roberto Cavalli Precious Leather has a warm, spicy, and sensual aroma that is unlike any other fragrance I have ever experienced. The top notes include bergamot, pink pepper, and cardamom, which blend together to create an inviting and inviting scent. The heart notes of jasmine, rose, and patchouli enhance the spicy and sensual aroma, while the base notes of leather, oud, and musk add an exotic and mysterious touch. I love the way this fragrance lingers on my skin long after I have sprayed it.
Imperial Hyacinth
---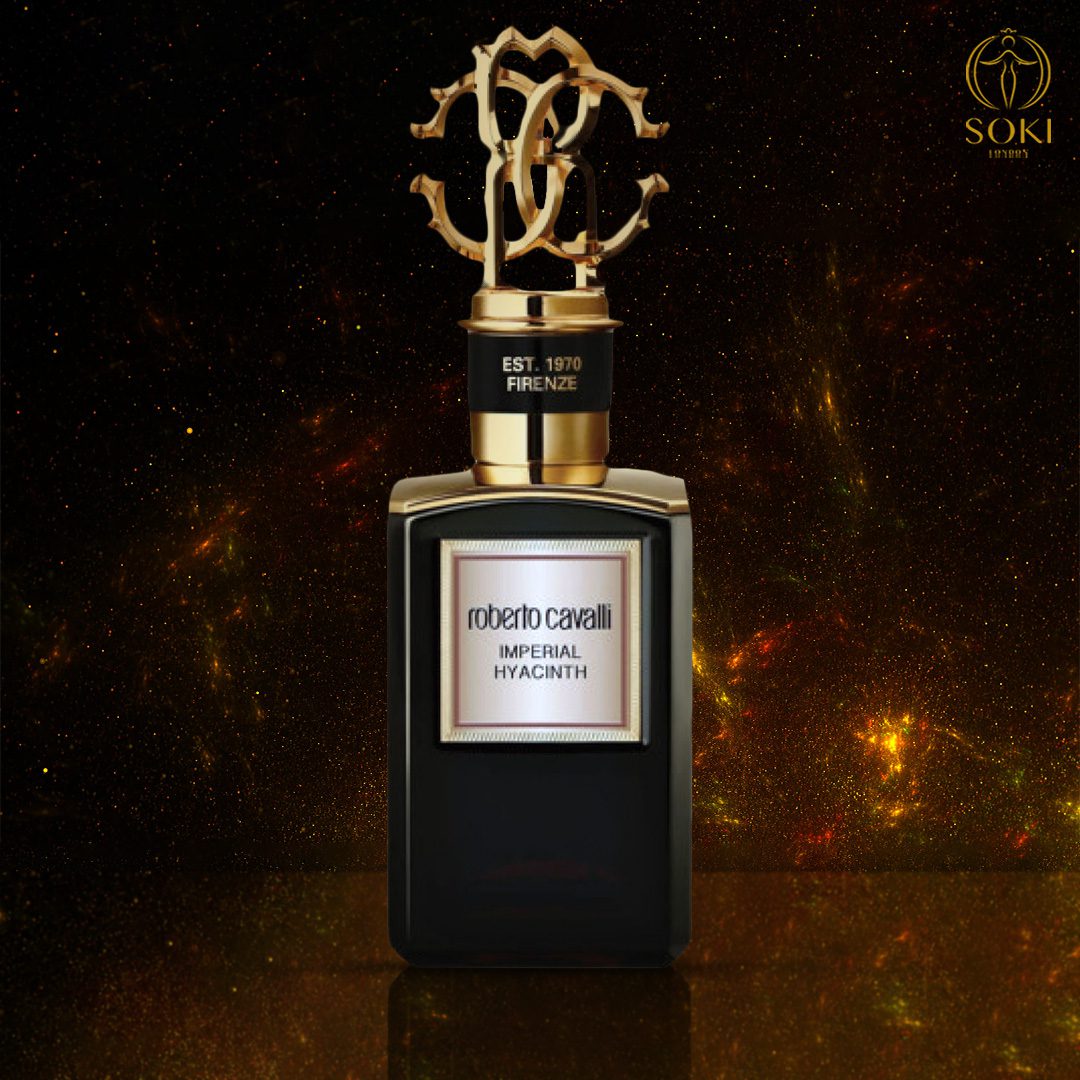 This is an intoxicating scent in an exquisite bottle, such a charmer! I find the blend of bergamot, cardamom and saffron, on the base of cedar wood, vanilla and musk to be pretty complex in smell and intense in composition. Roberto Cavalli Imperial Hyacinth has a moderate longevity and sillage. This is a fragrance I like to use during a fine evening with my friends.
Splendid Vanilla
---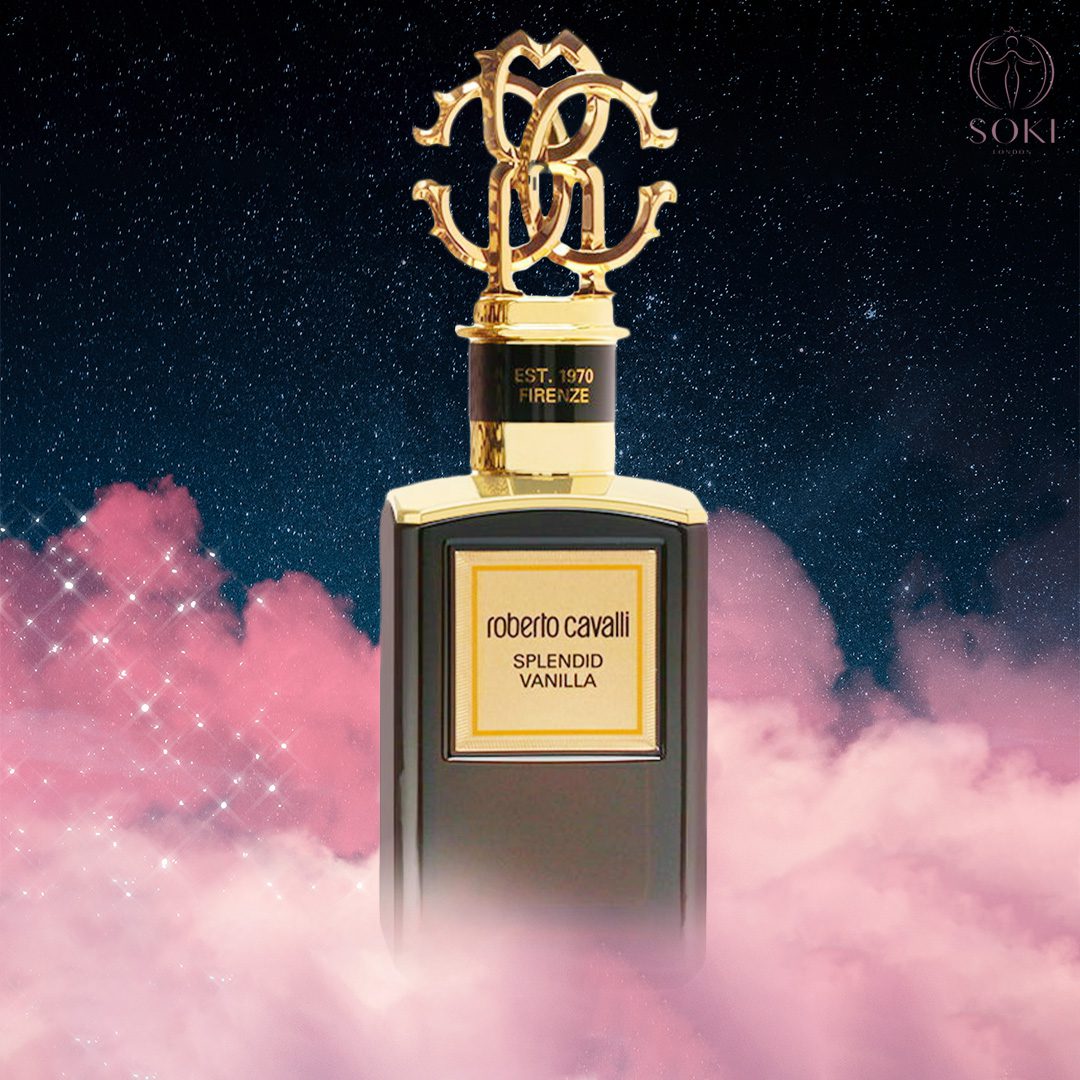 This is an amber floral fragrance with creamy vanilla notes. I personally love vanilla-based perfumes and so Roberto Cavalli Splendid Vanilla is a dream scent for me. One whiff of this fragrance and you'll feel it pull on your heartstrings! I am drawn by the blend of the exquisite rose, magnolia and spicy black pepper as it makes the scent quite intense and warm. I would ideally use this scent for date nights!
Velour Saffron
---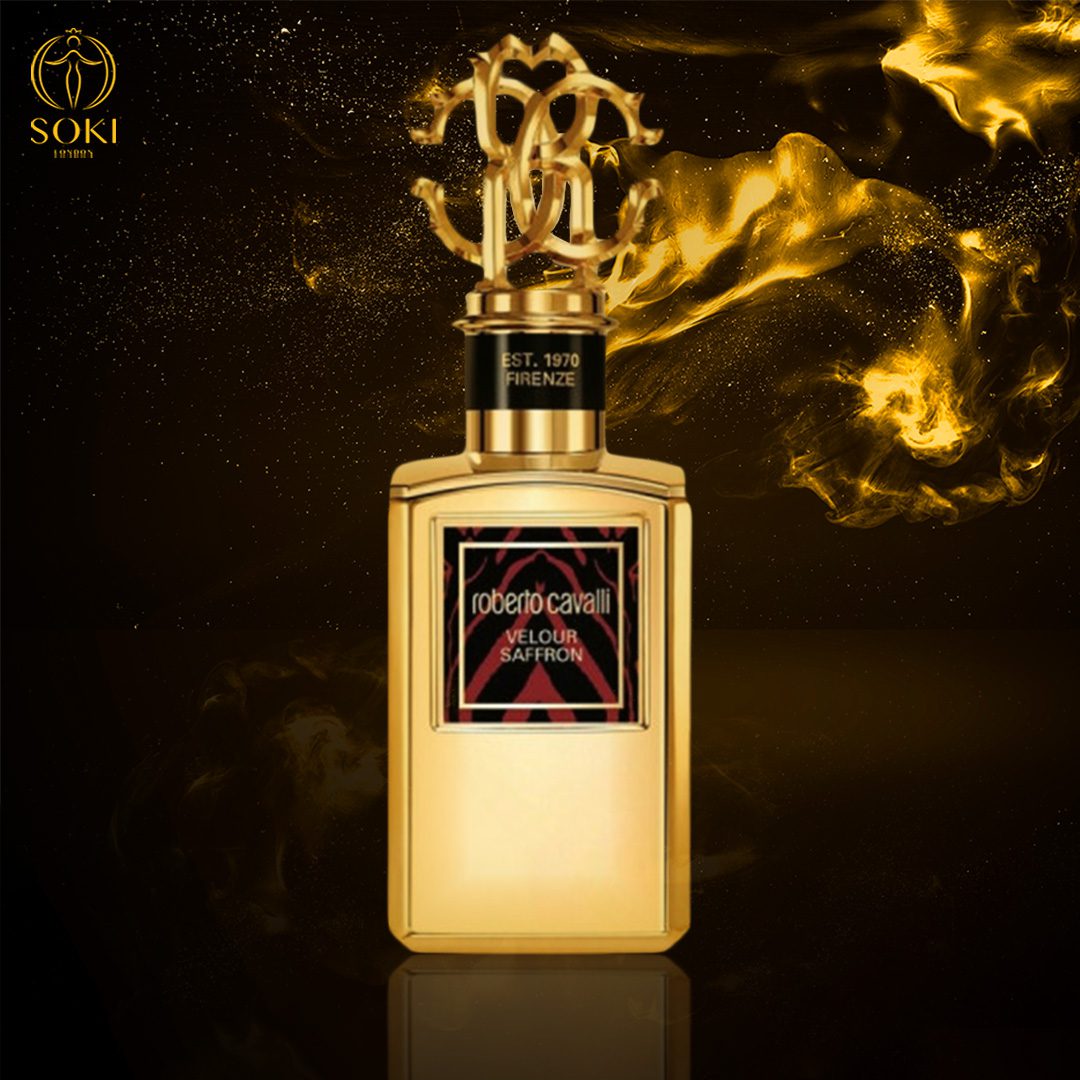 Roberto Cavalli Velour Saffron is a notch perfume with opening notes of Saffron and Black Pepper which leaves a strong and heavy impression. If you are a fan of oud and aquatic fragrances, this might interest you.  It has an excellent projection and longevity, very woody and amber in scent.
Wild Incense
---
This perfume captures the effortless power of a panther. I find the fragrance quite intense and rich yet addictive and oriental. It is a blend of cognac oil, date accord, incense with rose and smoky guaiac oil, it's quite complex. Roberto Cavalli Wild Incense has a distinct woodiness to it and evokes an alluring and mystical journey with its stimulating aromas.
Blood Iris
---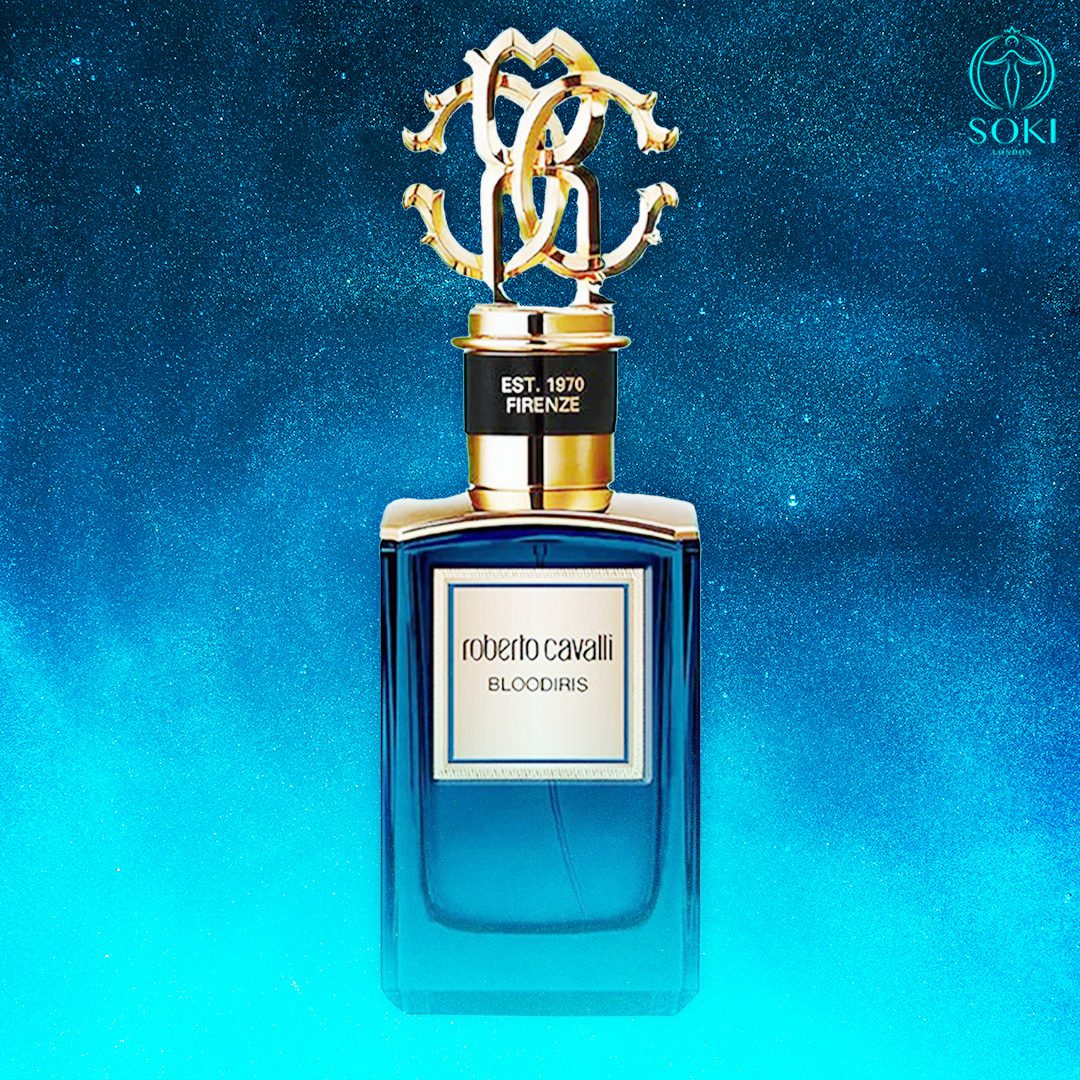 The fragrance captures the essence of "blue gold" from the Italian region of Tuscany. Personally I feel the aromatic iris followed by blood orange is mingled well with turmeric root and velvety notes of cashmeran which adds a rich and vibrant layer to it. Roberto Cavalli Blood Iris awakens the royal instinct within each wearer!
Noble Woods
---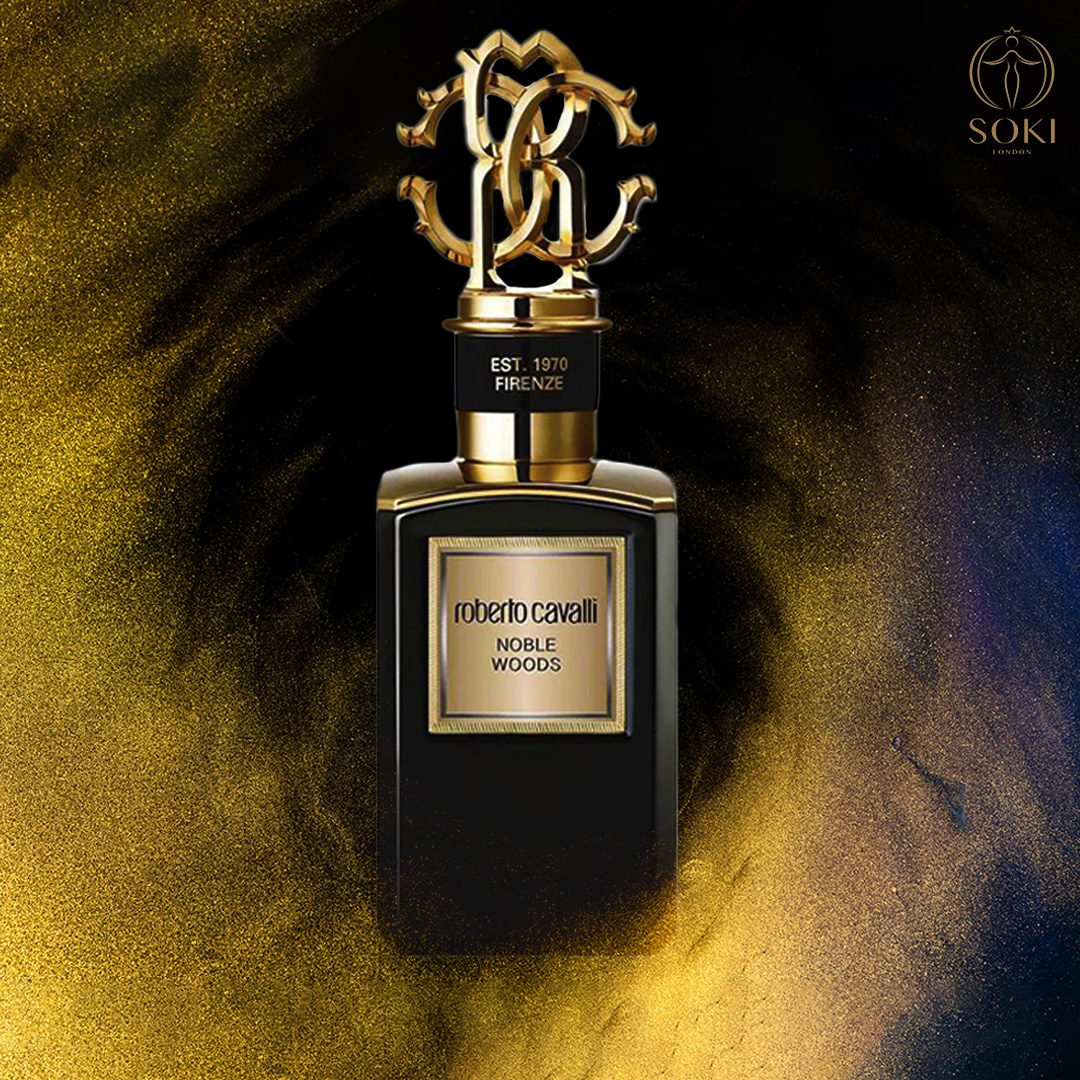 If you want something that's intense yet elegant then this perfume is the way to go! It has a spicy scent of cardamom with a noble strength of cedar wood. I love the exquisiteness in the fragrance, it has an enticing effect on the wearer and all who encounter them.
Roberto Cavalli Noble Woods has a classic fragrance which I think makes it an ideal pick for every occasion. It has a luxurious and complex aroma which leaves me feeling enraptured all day.
Frantic Rose
---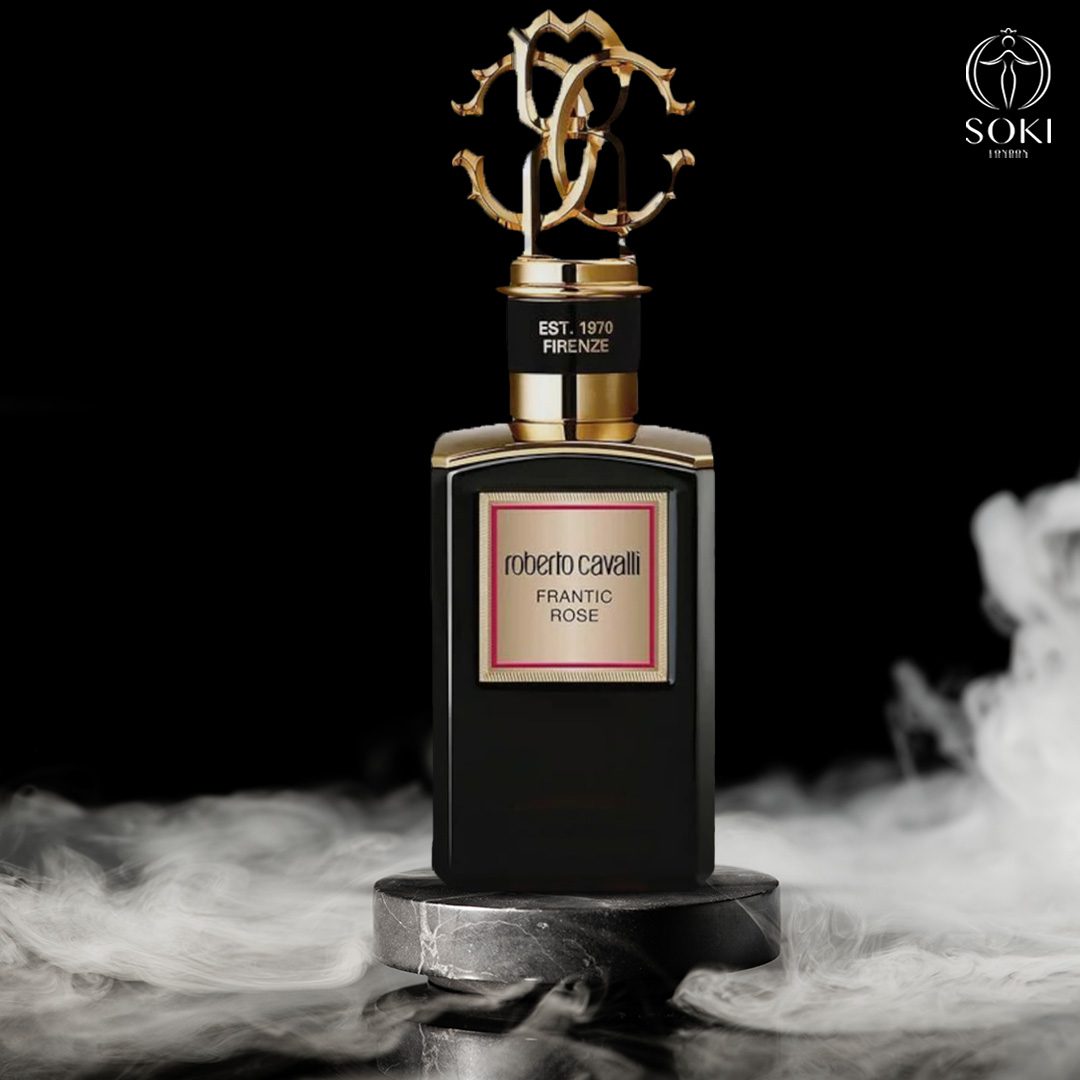 This is a prominent rose fragrance blended well with amyris pine note. On my skin Roberto Cavalli Frantic Rose it opens to a strong flowery smell which later has a musky and woody dry down. It doesn't have the best longevity and sillage but I like the floral and cheerful vibe it exudes.
Wood Iris
---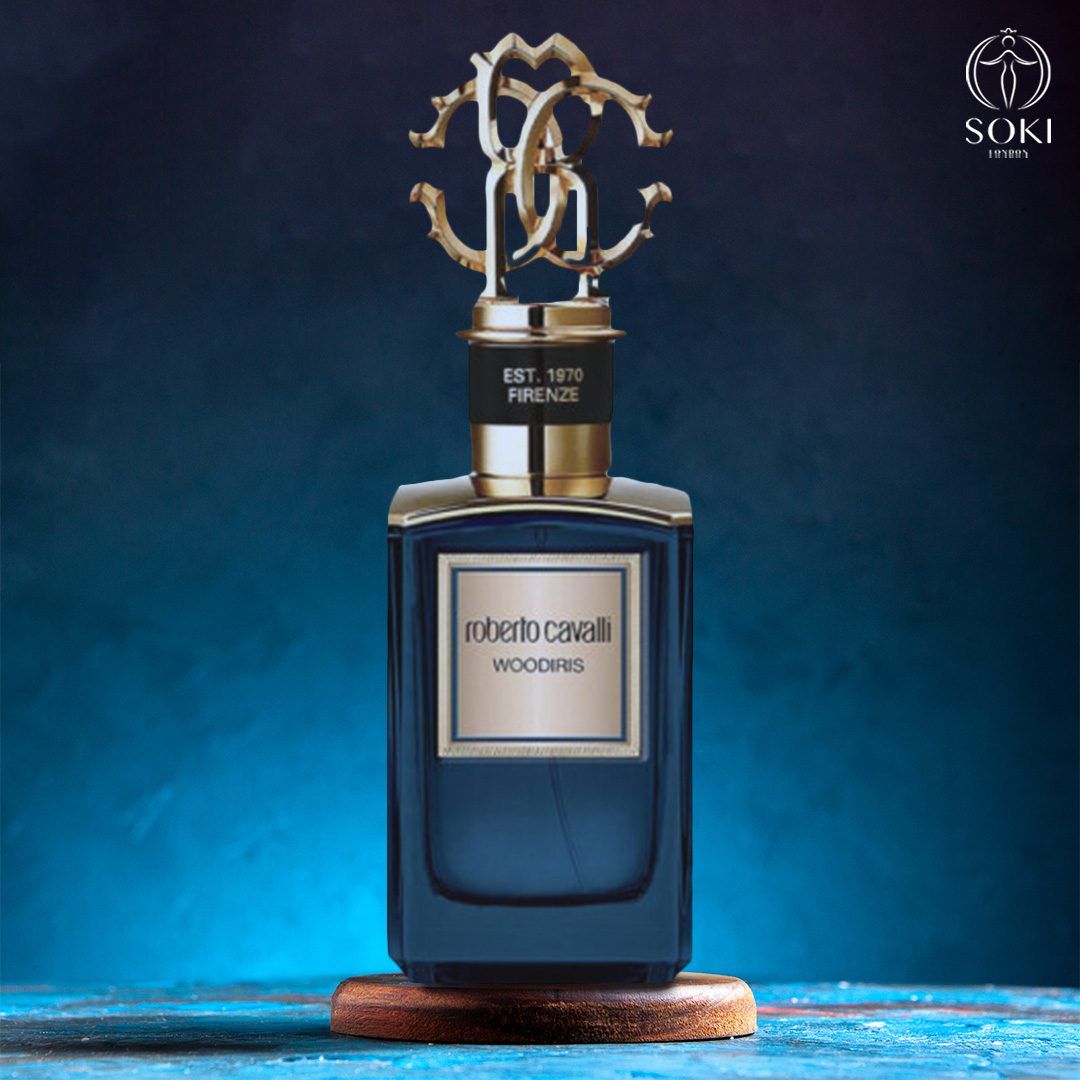 Roberto Cavalli Wood Iris has a rare blend between the shimmering citrus, bitter orange and luxurious blue orris with a dry down of sandalwood, patchouli and musk. It lasts well on me and I think it's a perfect evening wear scent as it sets the royal tone well for the wearer. It's zesty, wild and sophisticated!