Vanilla is one of the most popular fragrance notes in perfumes at the moment. It can be used to create lots of different kinds of scents; from a musky vanilla, sweet vanilla, amber vanilla and even a boozy vanilla. This article explains the history and origins of Vanilla, how it's harvested or the scent is created synthetically, and lists the best Vanilla perfumes across different price ranges.
Table of Contents
Vanilla Origins and History
---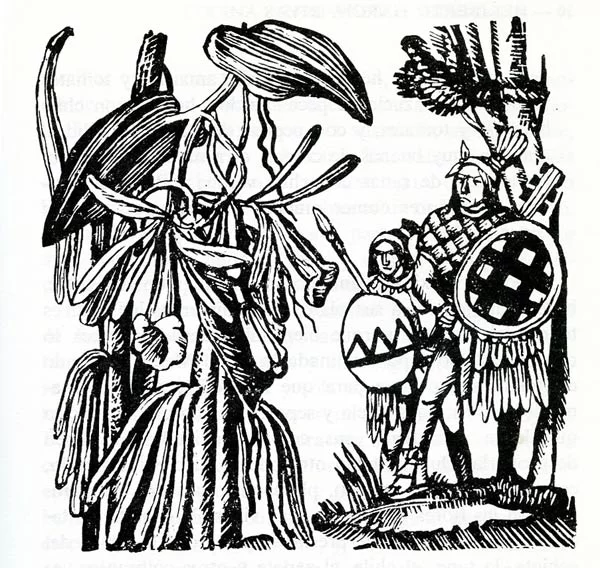 Vanilla has been around for a long time; its first recorded us is by the Aztecs in South America who used it to flavour chocolate. In the late 16th century Vanilla was brought to England and used to create Vanilla sweetmeats for Queen Elizabeth I who is said to have loved it; this resulted in its quick growth in popularity across Europe.
Today most Vanilla is grown in Madagascar and Réunion, though there are smaller amounts grown in India, Tahiti, and Indonesia.
The sweet smell of Vanilla comes from the Vanilla plant's beans which grow in fruit pods on the vine (a member of the Orchid family) after its flower is pollinated. The Vanilla flowers only open for about 24 hours so there is a very small window for pollination. The pods then take about nine months to develop fully. As a result, a hand-pollination method has been developed, which ensures pollination and the production of the pods. The Vanilla Beans are dried and mixed with alcohol to create Vanilla Extract.
Real Vanilla vs Synthetic Vanilla
---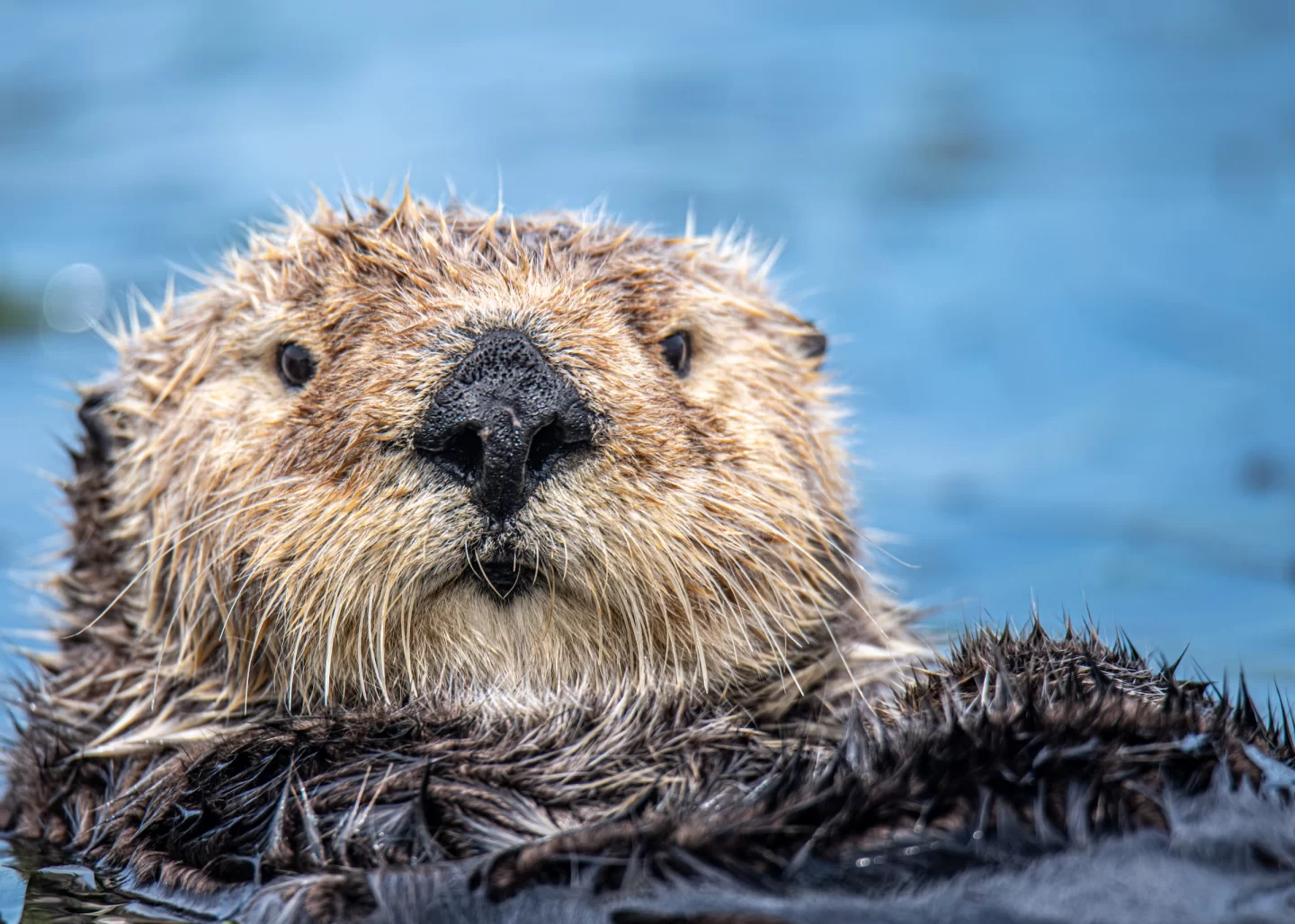 After Saffron, Vanilla is the most expensive spice you can use in a perfume, largely due to its labour intensive production requirements. As a result, methods for creating alternative ingredients which have a vanilla scent have been developed.
Sometimes I'm amazed by what we used to include in perfume. Don't ask me how this was discovered, but the castor gland of the Beaver, located under its tail, produces as substance which can be milked from the Beaver. This substance is called Castoreum and has a Vanilla-like scent and flavour. It's still used in some fragrances to this day, yuck!
There is also a technique which involves using Fungi to grow a sugary yeast substance which is similar to Vanilla in taste. However, the majority of Vanilla scents used in perfumery today are from a lab made processed where petrochemicals are combined to recreate the Vanilla taste and scent.
Thierry Mugler Alien Goddess
---
Alien Goddess has been a big hit for Mugler fragrances. As you'd expect from the Alien perfume range, Alien Goddess is a strong perfume which lasts for hours. The main note is a Bourbon Vanilla which is warm and sweet. There are hints of Coconut which some people find quite strong, I personally find them subtle compared to the dominant Vanilla scent. A Jasmine heart provides a nod to the original Alien fragrance, but really Alien Goddess is all about Vanilla.
Alien Goddess is quite different to the original Alien fragrance which is a strong Jasmine. For more information check out my article on the difference between every versions of Mugler's Alien.
Parle Moi de Parfum Flavia Vanilla
---
Parle Moi De Parfum Flavia Vanilla 82 is a classy Vanilla fragrance. It isn't a deep, or overly sweet Vanilla, instead it has a clean and cosy feel to it. Flavia Vanilla would be great to layer with other fragrances to add a Vanilla note, as well as wearing by itself. It's not too heavy so I think it could be worn throughout the year.
Read more about Parle Moi de Parfum in my article on their perfume range.
Lancôme Idôle Aura
---
I was expecting the third edition of Lancôme Idôle to be an Eau de Toilette version. I was pleasantly surprised when they released Lancôme Idôle Aura which is a strong Eau de Parfum. This fragrance to me feels like the cool party-loving sister of the original Idôle. 
With a warm and slightly sweet vanilla, accompanied by a clean saltiness, this fragrance is made for date nights and going out. The rose and jasmine of the original remain, but the vanilla is the star of the show. I noticed as well that the bottle has been changed slightly, with a rounding to the base meaning that it will stand up unaided 
Juliette Has A Gun Vanilla Vibes
---
Vanilla Vibes is a pure, clean vanilla which has a salty undertone reminiscent of Paco Rabanne Olympéa.
A hint of tonka bean and sandalwood in the base help give the fragrance body, but really this is all about the vanilla.
The lasting power is excellent and I love how clean the salty note makes the vanilla; it doesn't feel sickly or overpowering.
I think this could work for day-time or night-time and anytime of year; being comfortably warm in the winter and a hot vanilla vibe in the summer.
Juliette Has A Gun is a niche brand with lots of interesting fragrances; check out my article on their entire range.
Kayali Vanilla 28
---
Kayali Vanilla 28 has become an iconic Vanilla perfume. This is a sweet Vanilla which uses Brown Sugar, warm Tonka Bean and feminine Vanilla Orchid (reminiscent of the Flowerbomb range). 
There are hints of Amber and Patchouli which make Kayali Vanilla 28 feel like a winter fragrance to me.
Kayali Fragrances are made for layering; you can mix up the Vanilla scent with floral, amber and musky notes from the rest of the Kayali perfume range.
Paco Rabanne Olympea
---
Salty and Vanilla are the two words which immediately spring to mind when I think about Paco Rabanne Olympéa Eau de Parfum. This original release in the now expanding Olympea fragrance range proved to be quite a hit because of its sweet yet clean longevity.
The addition of Salt prevents the Vanilla from being too sickly; instead it is reminiscent of a hot desert and the midday sun on your skin (quite similar to Juliette Has A Gun Vanilla Vibes).
There is a clean Jasmine floral heart which combines with the Vanilla and a stone-like Ambergris. 
Olympéa is fairly strong and is the type of scent which feels more appropriate for a night out than a serious occasion during the day.
Zadig & Voltaire This Is Her
---
AERIN Tangier Vanille
---
AERIN Tangier Vanille is a warm amber Vanilla scent which evokes the feeling of candle light on the skin and vanilla essence. Ideal for winter, AERIN Tangier Vanille is heavy and great for lasting. 
Personally, I think Tangier Amber would be a more appropriate name for this fragrance, as the Vanilla isn't quite as strong as the Amber. The Vanilla also has a musky feel so don't expect a sweet candy Vanilla.
AERIN have a beautiful range of perfumes, I've reviewed each of them in my article on the range.
Viva La Juicy Gold Couture
---
Rich Caramel and Vanilla notes make Viva La Juicy Gold Couture an incredibly strong and warm interpretation of the original Viva La Juicy (my article on the entire range).
I believe Viva La Juicy Gold Couture is still a best seller and is loved by fans of the original, as well as Vanilla fans.
It's one of those perfumes which you would never guess is made by Juicy Couture. I think you could easily tell people that the perfume was a niche and expensive brand and nobody would question you.