Lancôme Idôle was launched in 2019. Advertised as 'the world's thinnest fragrance' its unique bottle makes it memorable and instantly recognisable.
Lancôme is one of my favourite fragrance houses. I find the the quality of their perfumes, specifically the longevity and projection make them great value for money. Plus they are always releasing new fragrances for me to try! Check out my other Lancôme reviews.
Personally I find the bottle quite convenient because the smaller size can easily slot into a handbag or cosmetic bag, and it feels sturdy enough to trust it won't break; plus they're refillable!
Lancôme Idôle Eau de Parfum
---
The original Lancôme Idôle Eau de Parfum is a beautiful rose and pear fragrance which I recommend as an easy-going, feminine, day-time scent. It can be relied upon to last well, with that great signature Lancôme lasting power. There is a hint of jasmine which helps support the lasting power of the rose. The pear scent makes the rose feel refreshing and 'freshly-cut'. I love pear notes in perfume, I find it gives a fruitiness and freshness without any sweetness.
Lancôme Idôle L'Intense
---
In 2020 the original was followed by Lancôme Idôle L'intense, a stronger deeper take on the original. Instead of a pear note in the opening there is an orange and bitter orange which give the fragrance a more autumnal feel. There is then a cashmere patchouli base supporting the signature rose and jasmine heart. Less fresh that the original, this version feels more appropriate for colder months or perhaps night time. The lasting power and longevity are equally as good as the original.
Lancôme Idôle Aura
---
I was expecting the third edition of Lancôme Idôle to be an Eau de Toilette version. I was pleasantly surprised when they released Lancôme Idôle Aura which is a strong Eau de Parfum. This fragrance to me feels like the cool party-loving sister of the original Idole.
With a warm and slightly sweet vanilla, accompanied by a clean saltiness, this fragrance is made for date nights and going out. The rose and jasmine of the original remain, but the vanilla is the star of the show. I noticed as well that the bottle has been changed slightly, with a rounding to the base meaning that it will stand up unaided (something which it's predecessors couldn't do and received a fair amount of criticism for).
Lancôme Idôle Nectar
---
Lancôme Idôle Nectar keeps the signature Rose scent of the Lancôme Idôle range. It is described as having Popcorn, Caramel and Vanilla notes in but in my view these aren't really noticeable. It doesn't feel sweet at all, instead it has the same fresh Rose of the original Lancôme Idôle. It also has the same great lasting power; it's also an Eau de Parfum.
Lancôme Idôle Now
---
2023 sees a more floral addition to the range with Lancôme Idôle Now. The signature rose heart which is the signature fragrance note in the range is joined by orchid note which is really feminine. A lightly sweet vanilla undertone combines well with the orchid note to create the lightest version of Lancôme Idôle to date.
Lancôme Idôle Holiday Limited Edition
---
For 2021 there is a new Lancôme Idôle Eau de Parfum Limited Edition bottle with a cute star on. Available here.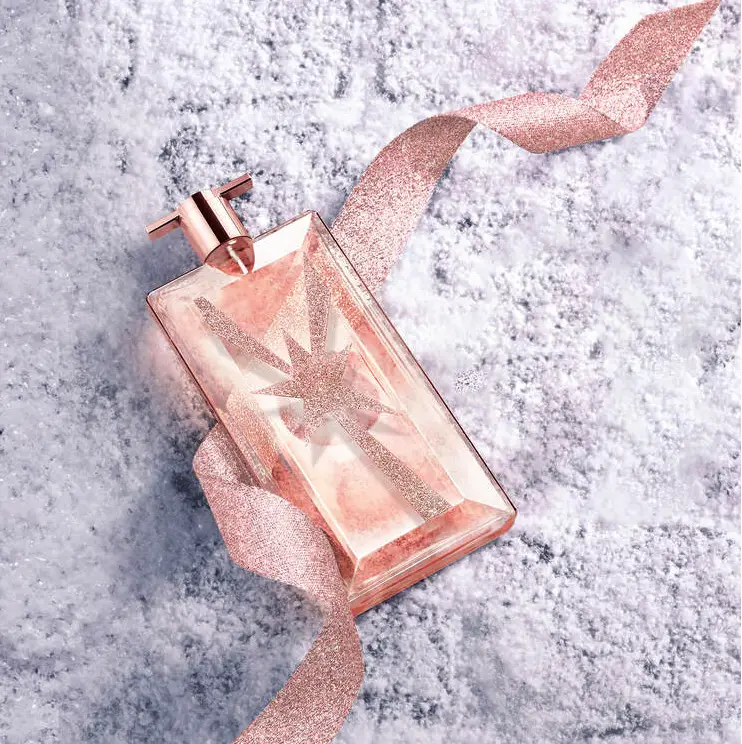 Zendaya for Lancôme Idôle
---
With the launch of Lancôme Idôle in 2019 Zendaya was named as Lancôme's global ambassador.
In the original commercial Zendaya is seen riding a horse through Los Angeles with a bottle of the Lancôme Idôle.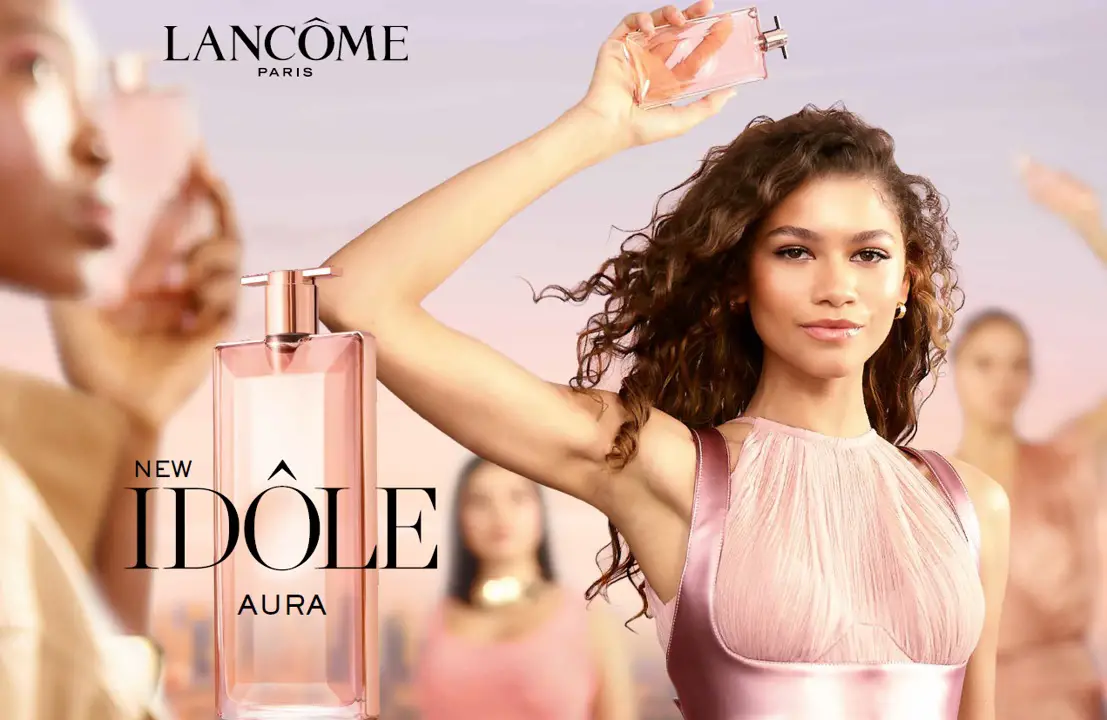 Zendaya wore a stunning dress to the launch event which I'm completely obsessed with!
She is a younger spokesperson than we usually see from Lancome. I suspect that Lancôme Idôle is aimed at a younger age group that their best seller La Vie Est Belle.