There have been lots of different versions and interpretations of Gucci's Flora fragrance. Currently there are just two versions of it still in production; Gucci Flora Gorgeous Gardenia and Gucci Flora Gorgeous Jasmine. This article reviews these two fragrances and explains the difference between them.
Table of Contents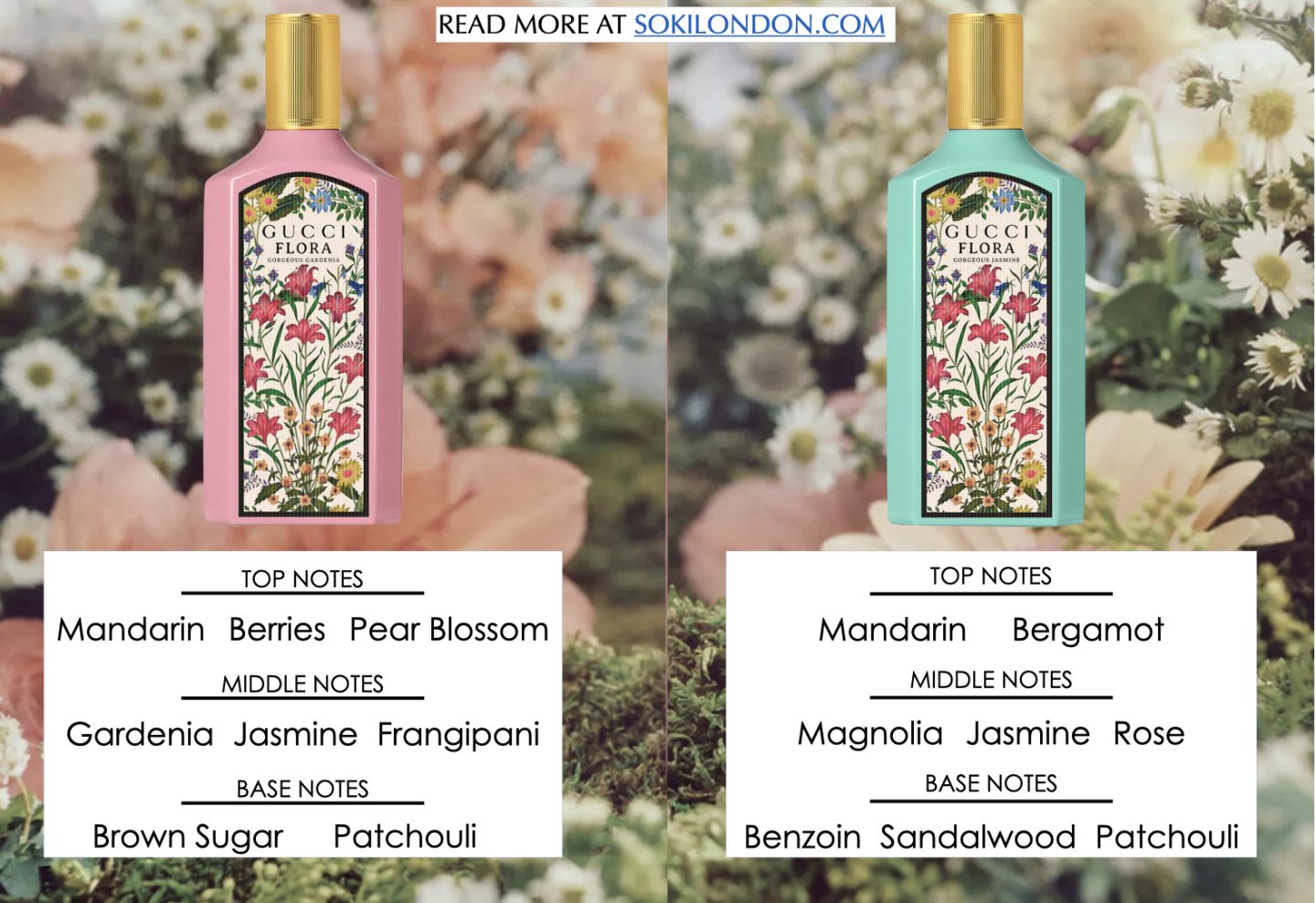 Gucci Flora Gorgeous Gardenia
---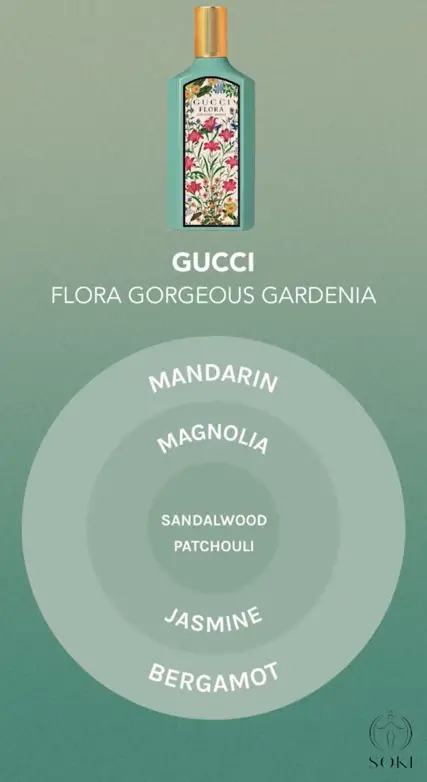 Gucci Flora Gorgeous Jasmine
---
Released in 2022, I find Gucci Flora Gorgeous Jasmine has a lot of similarities with Gorgeous Gardenia. The main difference is that it isn't as sweet. Despite having Jasmine in the name I find that Magnolia is the prominent note which is lighter and sweeter than Jasmine. Typically, Jasmine fragrances are quite heavy and long lasting, but Gucci Flora Gorgeous Jasmine definitely isn't heavy.
I think if you find Gorgeous Gardenia too sweet than you'll prefer Gorgeous Jasmine because it's more floral than it is sweet.
Overall, I think both Gucci Flora Gorgeous Jasmine and Gucci Flora Gorgeous Gardenia are very feminine daytime fragrances. They aren't heavy enough for wearing at night, but they are ideal if you're looking for an everyday pretty perfume.
Gucci Flora Gorgeous Magnolia
---
2023 sees the release of a new Gucci Flora Gorgeous Magnolia. This version comes in a pretty purple bottle which reflects the feminine nature of the scent. Magnolia is quite a delicate fragrance note and in this fragrance it is just as dominant as a dewberry top note which makes this perfume fruitier than it's predecessors. Like the others, this isn't a heavy fragrance; I advise it for day wear as it lasts a few hours and probably isn't powerful enough for the evening.
Miley Cyrus for Gucci Flora
---