Weddings are special occasions that mark the beginning of a new chapter in someone's life. Whether you're the bride, groom, or a guest, you want to look and feel your best on this special day. One way to enhance your overall look is by choosing the right wedding perfume. A good perfume can complement your style and add a touch of elegance and sophistication to your overall appearance, so I've had lots of fun putting together a list of the ultimate wedding perfumes.
Selecting the perfect wedding perfume can be a daunting task, considering the overwhelming number of options available. With so many fragrances to choose from, it's important to select a scent that represents your unique style and personality. The right perfume can enhance your confidence, leaving you feeling refreshed and revitalized throughout the day.
To help you make an informed decision, I have curated a list of the top 10 best wedding perfumes. My selection features a range of fragrances that suit different tastes and preferences. From light and airy to bold and captivating scents, I have you covered. So, whether you're looking for a classic scent or something unique and modern, I have the perfect perfume to suit your needs.
| Perfume | Release | Fragrance Notes |
| --- | --- | --- |
| Narciso Rodriguez For Her Eau de Parfum | 2006 | Rose and Peach |
| Elie Saab Le Parfum | 2011 | Jasmine and African Orange Flower |
| Versace Bright Crystal Absolu | 2013 | Pomegranate, Yuzu and Water Notes |
| Miss Dior Blooming Bouquet | 2014 | Pink Peony, Damask Rose, Apricot and Peach |
| AERIN Hibiscus Palm | 2017 | Lemon, Blood Orange and Green Apple |
| AERIN Aegean Blossom | 2018 | Verbena and Jasmine |
| AERIN Fleur De Peony | 2020 | Litchi, Pomelo and Mandarin Orange |
| Chanel Chance Eau Tendre Eau de Parfum | 2019 | Quince and Grapefruit |
| Love Chopard EDP | 2020 | Rosy, Cinnamon and Pink Pepper |
| Givenchy Irresistible EDP | 2020 | Pear and Ambrette |
| Lancome Idole | 2021 | Pear, Bergamot and Pink Pepper |
| Beautiful Magnolia | 2021 | Magnolia Petals, Lotus and Mate |
Narciso Rodriguez For Her Eau de Parfum
---
Narciso Rodriguez for Her is a modern musky rose. It's one of those fragrances which feels very clean. The rose notes emerge after a few minutes, forming the musky-rose accord that makes up the crux of this scent. The lasting power of both the Eau de Toilette and Eau de Parfum versions of Narciso Rodriguez For Her both have super lasting power. For more information on the range check out my article here.
More recently, the brand released Narciso Cristal which I also recommend as a wedding perfume. Narciso Eau de Parfum Cristal is a beautifully designed floral woody fragrance. It has to be one of the most unique scent I've ever tried as it brings so many notes together and they work perfectly. The top notes of Freesia, Orange Blossom and Bergamot are blended well with Rose and Jasmine at the heart. It's lighter than Narciso Rodriguez For Her and feels even more feminine!
Elie Saab Le Parfum
---
Elie Saab Le Parfum is housed in a very elegant glass bottle. It has an amazing blend of jasmine and orange blossom that sticks around and makes me fall in love with its fragrance every time I wear it. The original is my favourite from the extensive Elie Saab Le Parfum range and exudes sophistication! It's a balanced, well rounded, feminine and elegant fragrance which I often wear to attend weddings.
Versace Bright Crystal Absolu
---
Aah! To be enveloped in a fragrance that delicately tastes of colourful and juicy pomegranate, fresh peony, and a shining citrus yuzu note. Versace's Bright Crystal Absolu is a fruity floral perfumes that doesn't turn excruciatingly sweet unlike many other similar perfumes. I really like how it's not loud; it's very soft, subtle and glamorous, perfect for a wedding. I highly recommend this scent to anyone who loves peonies.
The Versace crystal range all have unique crystal bottles, check out my article on the entire range here.
Miss Dior Blooming Bouquet
---
Miss Dior Blooming Bouquet by Dior is a floral fragrance which has a lot of similarities to Versace Bright Crustal. It's a light and beautiful Sweat Pea scent that feels very innocent.
If you're looking for a delicate perfume for your wedding day, Blooming Bouquet provides that effortless scent.
AERIN Hibiscus Palm
---
AERIN Hibiscus Palm is one of my go-to summer scents. It's certainly the best hibiscus perfume I've ever found and has excellent lasting power without being overwhelming. Hibiscus Palm is light and bright, clean, and slightly sweet. This perfume smells like a tropical island so its perfect for a warm summer wedding! 
AERIN Aegean Blossom
---
Aegea Blossom by AERIN is a beautifully fresh fragrance that is made for hot and humid summer days. This fragrance opens with a fresh citrus note and then fades to reveal feminine jasmine. I like the blend of the citrusy white florals! It has a clean scent and like most AERIN fragrances this one lasts well on me. 
AERIN Fleur De Peony
---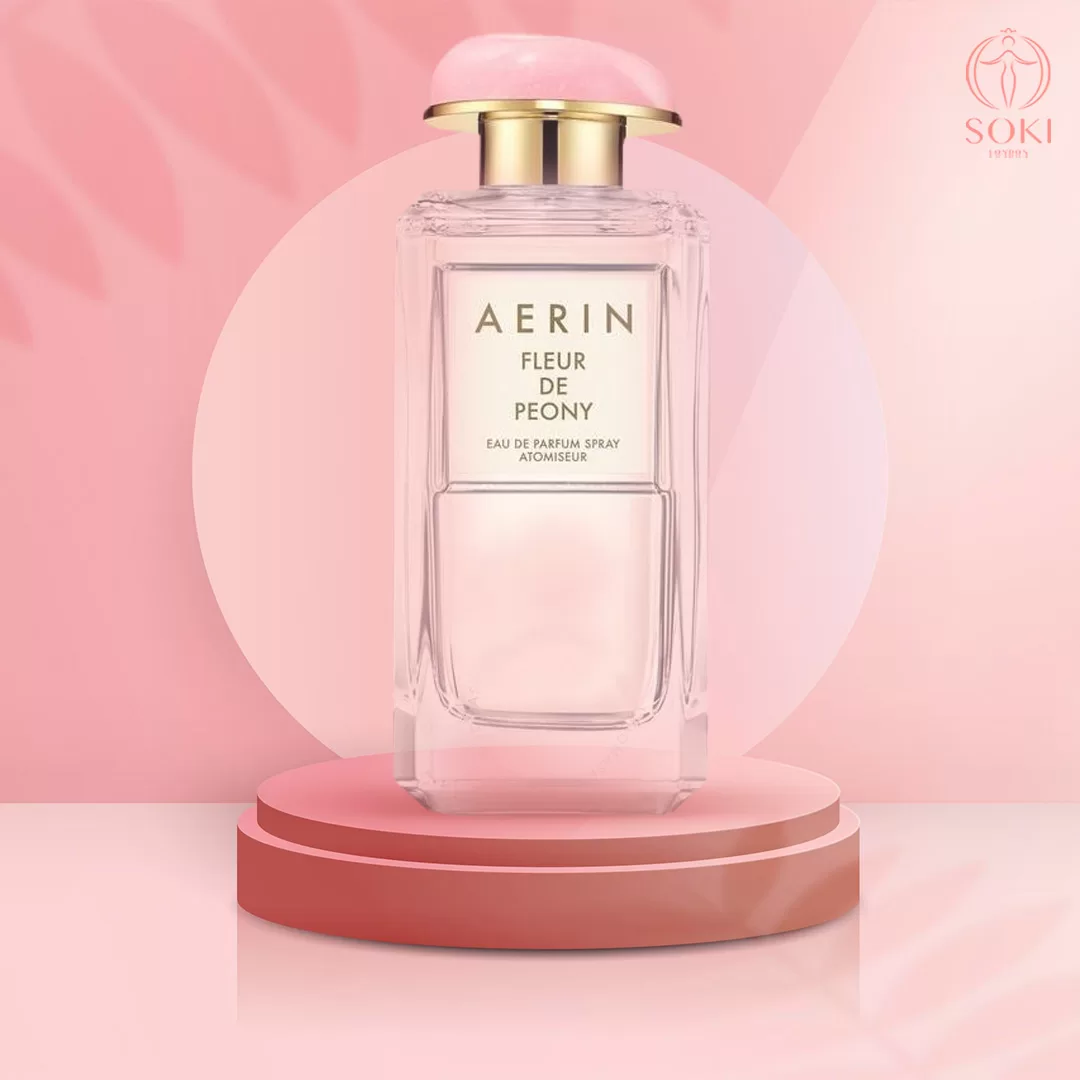 AERIN Fleur de Peony is a delicious fragrance with a rich blend of litchi, pomelo and mandarin orange top notes which reveal a floral bouquet of peony and jasmine. The peonies aren't as dominant as I had expected given the fragrance name but it still smells amazing and clean. If you're looking for a very floral fragrance, I recommend Fleur de Peony.
Chanel Chance Eau Tendre Eau de Parfum
---
Chanel is a classic fragrance brand which many turn to for a wedding fragrance. Out of all the Chanel perfumes I recommend Chance Eau Tendre Eau de Parfum for weddings because its pretty, delicate but lasts better than the original Eau de Toilette. It opens with notes of quince and grapefruit then settles to become a feminine white musk. It is classy, sensual in its own perfect way which makes it addictive.
Love Chopard
---
I'm conscious that some people might want something heavier for the wedding fragrance. If you're into your spicy fragrances I recommend Love Chopard. The fragrance opens with rosy notes, cinnamon and pink pepper. These are followed by a spicy vanilla and patchouli blend in the dry down. The sillage is great and the longevity is enormous on me. The red bottle feels heavy and good quality, plus the red colour is super romantic!
Givenchy Irresistible
---
Irresistible Eau de Parfum by Givenchy is a floral fruity fragrance that has a beautiful contrast of a luscious rose accord with a radiant pear note. Givenchy Irresistible is actually one of my personal favourite fragrances. I think its great during warm weather as it's fresh without being too light. It's a beautiful, clean and feminine fragrance that truly lives up to its name of being an irresistible scent. 
There are lighter versions of Givenchy Irresistible, check out my article on the range here.
Estée Lauder Beautiful Magnolia
---
As soon as I first smelt Estée Lauder Beautiful Magnolia my first though was that it would be an ideal wedding perfume! The initial notes have a bright hit of pink florals and of course magnolia blossom with an underlying aquatic note from water lotus. Beautiful Magnolia is the longest lasting Magnolia perfume I know of. It is ideal for a spring wedding as it's fresh, floral, light, and airy and affordably priced compared to other designer perfumes.